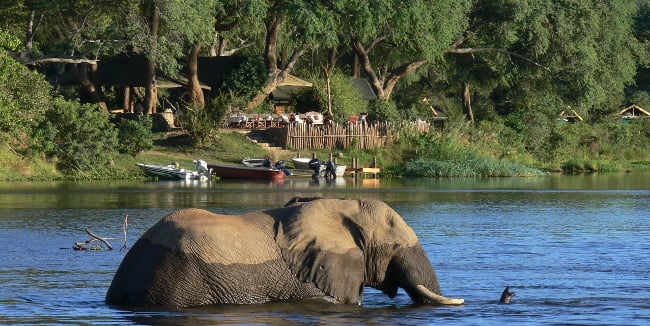 The Zambia Institute of Environmental Management (ZIEM) says maintaining the lower Zambezi National Park in Zambezi District in Northwestern province as a tourist attraction is more beneficial than opening the proposed Kangaluwi Copper project.
ZANIS reports that ZIEM project officer Bright Munali has therefore urged government to preserve the Lower Zambezi National Park land for future benefits of the country and generations to come.
Mr Munali in an interview pointed out that the investment proposed by the copper mining company outweighs the social and economic benefits the country will derive from it once the mine is opened.
He appealed to government not to allow the mining firm to proceed with the proposed investment.
Mr Munali explained that allowing mining activities in the lower Zambezi National Park will negatively impact the environment and the ecosystem.
He stated that tourism investment is renewable and sustainable as compared to mining which is diminishing.
Mr Munali recommended to government to maintain low cost tourism as it has good investment returns for the country.
He stressed that the damage the mine will cause to the escarpment will be permanent as it cannot be reversed by any engineering technologies.
Mr Munali said impacts of the proposed mine if implemented cannot be managed by any environmental protection laws and compliance systems available in Zambia.