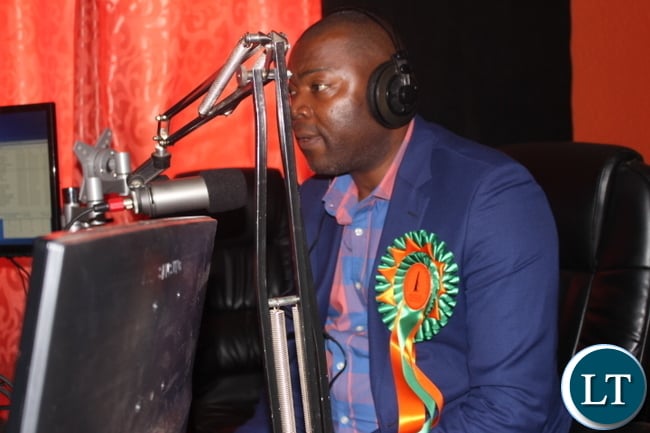 Copperbelt Province Minister Hon. Bowman Lusambo says he respects Roan Member of Parliament Chishimba Kambwili because he is a Member of the Central Committee (MCC), the highest organ of the party.
He said he does not have a personal issue with Mr Kambwili adding that if the Roan MP has a problem with him, he should use the proper channels of addressing issues rather than rushing to the media.
Mr Lusambo said Mr Kambwili is a senior member of the party who should know that rushing to the media to resolve certain issues is wrong channel.
The Copperbelt Minister was speaking in Ndola on Friday when he featured a live Let the People Talk programme from the Zambia International Trade Fair.
He said he has refused to comment on Mr Kambwili's assertions that he should be fired because President Edgar Lungu does not take instructions from the media.
"Mr. Kambwili is calling me a boy and saying I am the source of confusion on the Copperbelt, and yet he has not been able to point out areas where I am failing as Provincial Minister," Mr Lusambo said.
He added, "If the discussion was about my abilities as Minister, maybe I would have entertained it but it appears whatever Mr Kambwili has against me is personal so I will not respond."
"When the President came to the Copperbelt he invited all Members of the Central Committee on the Copperbelt, Mr. Kambwili did not attend that meeting."
Mr Lusambo added, "The President gave everyone who attended the meeting an opportunity to table their grievances, he gave us on opportunity to fully express ourselves and all the matters have been resolved."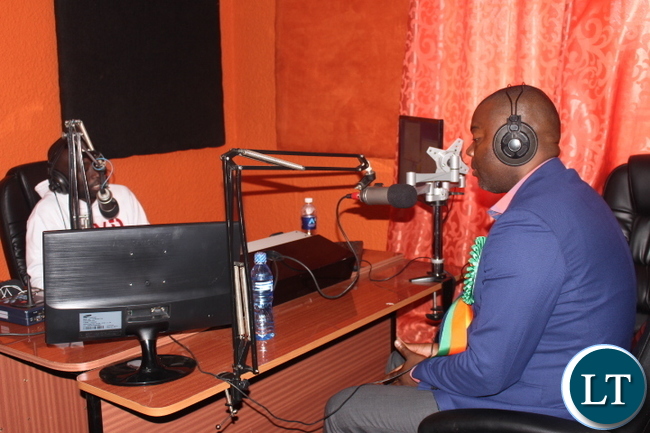 The Kabushi Member of Parliament reiterated that there is no confusion on the Copperbelt as claimed by Mr Kambwili.
"Yes there is no confusion here, the problem that was there has been sorted out. The President came, he sat us down, gave us fatherly advice and now we are moving together as a team."
On land allocation in the province, Mr. Lusambo said he has maintained that no Councillors and party officials should be involved in issues of land allocation.
"I have put my foot down, I will not tolerate lawlessness in the Province," he said.
And Mr Lusambo says those asking him to leave Copperbelt Province should know that he is a Lamba and that he is not going anywhere.
"I am Minister, we only have one Provincial Minister period!. When the President appointed me he was not guessing, he knew that I was capable of delivering and I think we are on the right track," he said.
"If I do something stupid, if I do something that is beyond the control of the President, he can drop me, but for now his Excellency the President knows that I am doing a good job."
[Read 56 times, 1 reads today]