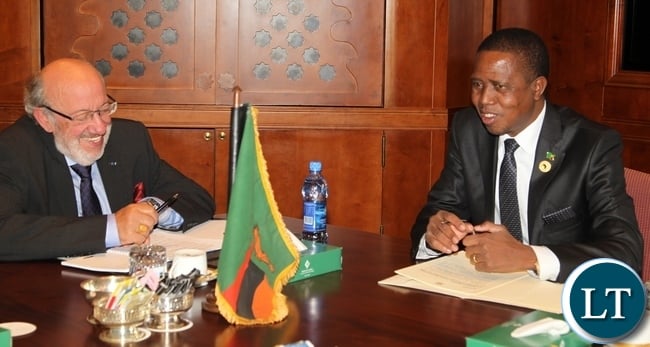 President Edgar Lungu says Zambia will continue promoting good governance and the rule of law in order to create an enabling environment for investment to thrive on the African continent.
President Lungu says development can only take place in an environment of tranquility in which tenets of democracy are respected.
ZANIS reports that the Head of State said this in Addis Ababa, Ethiopia yesterday when he met a delegation from the European Union parliament on the margins of the ongoing African Union (AU) assembly of heads of state and government.
President Lungu said government will continue working with the European Union to improve living standards of ordinary Zambians.
He said Zambia wants to continue enhancing partnering with the EU in areas such as education, Agriculture, health and good governance.
And Member of the European Parliament, and high level facilitator for post-cotonou activities, Lousi Michel, said the European Union is currently exploring best ways of supporting African countries in different areas of mutual corporation.
Mr Michel said the EU wants to invest in the right areas according to the needs of partners in Africa and beyond.