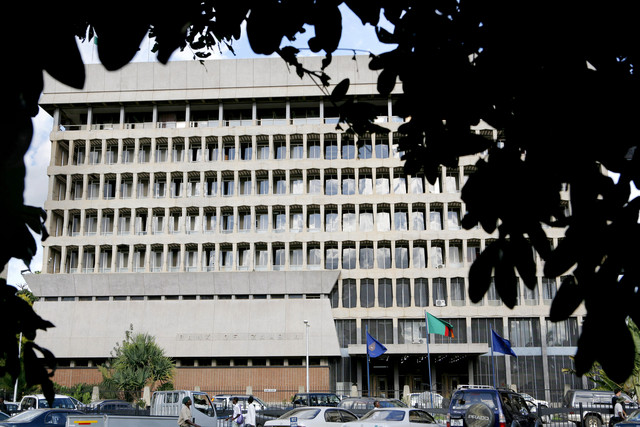 The Bank of Zambia (BoZ) has effected the changes limiting the amounts clients are supposed to cash over the counter or transfer through the Electronic Funds Transfer System.
According to a communique from the Central Bank obtained by the ZNFU, effective 5 th July 2017, the BoZ and Commercial Banks will implement the new Item Value Limits on cheques and electronic funds transfer system.
The BoZ says, all local currency denominated cheques cleared through the Clearing House will not exceed K25, 000. Previously, clients were allowed to clear as much as K100, 000. Cheques presented over the counter will also not exceed K25, 000, previously limitless.
The Central Bank has also put a cap on the all foreign currency transactions cleared through Zambian systems or presented over the counter to USD5, 000. This also was hitherto limitless.
Direct Debits and Direct Credits Electronic Funds Transfers have, however, been increased from K50, 000 to K75, 000 and K100, 000 to K500, 000, respectively.
Last year in a circular dated 14 October 2016 signed by BoZ Deputy Governor- Operations Bwalya Ngandu, the Central Bank stated that the new system was aimed at promoting the use of electronic payment methods.
The Central Bank said in the implementation of the new limits, splitting of cheques in an effort to circumvent the prescribed limits is prohibited as it violates the spirit of this directive.
"Split cheques will attract a penalty fee on the paying bank of 25% of the value of the split cheques up to a maximum of two hundred thousand penalty units as stipulated in Section 43 of the National Payment Systems Act of 2007," the circular read.
"The fee will be paid to the National Electronic Clearing House Limited and will be collected on a monthly basis through the paying bank's settlement account held at the Bank of Zambia. These limits shall take place 180 days from date of this circular."
And the National Pensions Scheme Authority (NAPSA) has warned that it will not be accepting cash and cheque payments above K5, 000 and K25, 000, respectively. This is according to information obtained by the ZNFU from NAPSA. NAPSA has also warned that cheque splitting is prohibited and will not accept any cheques
issued as such.