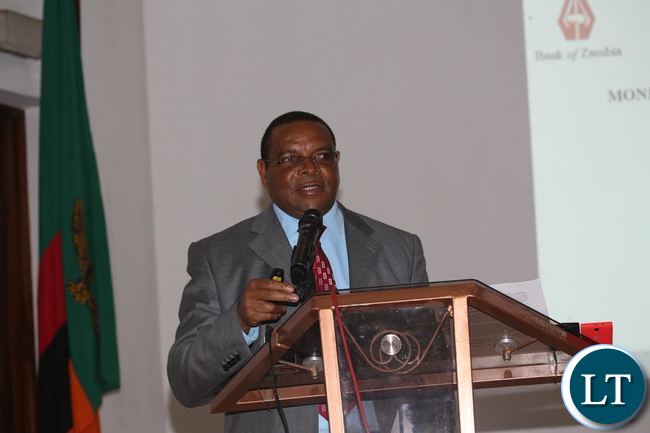 THE Bank of Zambia (BoZ) says the over-subscription o f Government securities is an indication that investors consider Zambia as a safe haven.
The central bank has also allayed fears by some sectors that the country will default the Eurobonds when they mature in 2022, 2024 and 2027 as Government has been up to date with payment of interest.
BoZ governor Denny Kalyalya said in an interview recently that Government bonds and treasury bills have continued to attract investors, with the development impacting positively on economic indicators such as the exchange rate.
On June 30 and July 6, 2017, the bonds and treasury bills were auctioned with Government bonds receiving bids amounting to K2.1 billion against an offer of K1 billion.
"We had a bond rate which was over-subscribed and the yield rates have come down, which is a good sign.
"Now, we do not have Government papers above 20 percent.That is important because it means that if Government borrowing is at a cheaper level, it will spread to other sectors," he said.
Dr Kalyalya said the participation on the market by investors will bring in foreign exchange, which will make the local unit gain value.
On the repayment of the Eurobonds, Dr Kalyalya said the country will fulfil its obligations.
"We are taking measures to ensure that we do not default. Right now, we are paying interest on the loans. We pay twice per year for the three bonds and the total annual payment is about US$237 million," he said.
He said Government may consider refinancing the bonds, which is one measure of managing debt.
"Debt refinancing is one possibility. A country can substitute expensive debt with cheaper one, so, if the economic conditions continue to improve, it means we could refinance the debt at a cheaper cost," he said.
[Read 6 times, 1 reads today]