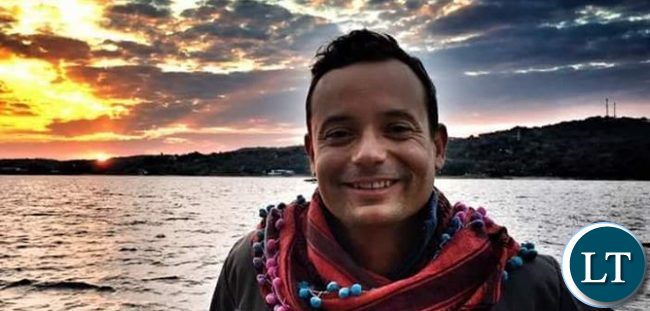 Police over the weekend raided the home of a Canadian-raised journalist turned Cannabis activist and picked up his brother.
David Julian Wightman was not home when officers raided his home and his brother Nicholas was taken into custody.
Police are reportedly looking to arrest him as soon as possible
David moved back to his birth country of Zambia in 2013 to take care of his ailing father but it did not take long for him to notice the significant number of people being arrested and jailed for cannabis-related offenses in Zambia.
Upon witnessing these injustices, David began writing about what was happening on the ground.
He even started a Facebook page called The National Organisation for the Reform of Marijuana Laws in Zambia (NORML) which is inspired but not affiliated with NORML in North America.
To the best of my knowledge, I have been targeted for the work I am currently engaged in to push for cannabis legalization in Zambia," said David.
"In the last couple days, a state of emergency has been threatened by the Zambian president, meaning that police have been given extra powers. It is my understanding from talking to the Drug Enforcement Commission officer in charge who raided the farm, that they are taking advantage of the new police powers to come after me without a search warrant."
David believes that he has been singled out because of his efforts to bring attention to cannabis reform.
"There is no doubt in my mind that I have been specifically targeted for speaking out against the grave injustices and human rights violations committed every single day by the Drug Enforcement Commission."
Although David's brother Nicholas is not involved in David's journalism efforts, he was arrested by police when law enforcement showed up and David was not at home.
"I believe my brother has been detained because he was there and I was not. I am working with the lawyers to negotiate the release of my brother in exchange for me. It's me they want, I have been the thorn in their side and holding my brother seems to be a form of insurance that I will turn myself in."
David now has many people working on his behalf, including former DEC Prosecutor turned defence attorney Keith Mweemba.
David hopes that Mr. Mweemba will be able to push along the court system so his stay in prison is not indefinite.
"It will be a difficult defence as the new state of emergency powers mean they can delay my case so I don't see a judge in good time," said David.
"That said, if I am charged and held without bail I intend to declare my intention to hunger strike. I will also engage my fellow inmates who are being held for non-violent drug offenses to join me in hunger striking."
Although David is a dual Canadian-Zambian citizen, returning to Canada in his opinion is not a viable option.
"I have thought about returning to Canada but I would much prefer to stay here and fight for legalization in Zambia. In Canada, the fight is almost won, but here we are just getting started, and my leadership and skill set can be of much greater impact here as far as I can see."
As the sun sets on another day in Zambia, journalist David Julian Wightman prepares to go to prison for his belief that cannabis should be legal and that the people of Zambia should not be prosecuted for it.
"This war on drugs is clearly a gross violation of human rights at a time when legalization is spreading throughout the world. Scientific evidence is proving the many benefits of cannabis and the global movement is growing in strength and confidence," he said.
"One way or another we will win this fight. If I have to be imprisoned for fighting for the human rights and natural justice of poor and powerless Zambians, I will not shy away from sitting in cells alongside them."
The Drug Enforcement Commission of Zambia were not available for a comment at this time.