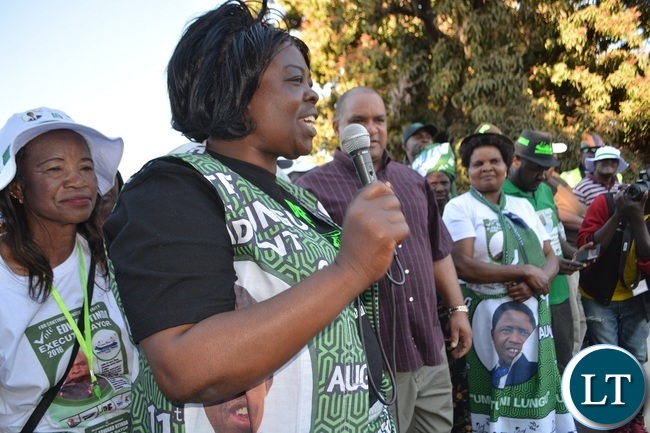 MINISTER of Lands and Natural Resources Jean Kapata has warned of stern action against individuals within her ministry who are allocating already-occupied land to unsuspecting people.
Ms Kapata said in an interview in Lusaka yesterday that she is committed to ensuring that the illegal sale of land is stopped and sanity is restored.
"We have always told people that each time they are buying land, they should come to the ministry so that we can check in our systems to verify if that particular property is free," he said.
Ms Kapata warned that she will not spare anyone within her ministry who will be found guilty of selling land which is already occupied.
"I intend to stop my ministry from creating any land in Lusaka from now on because the district does not have land anymore. So, where are they getting the one that is being sold?" she asked.
Ms Kapata said only land which has been repossessed will be allowed to be offered.
She said it is unfortunate that instead of going on the ground to do a social survey to ascertain what is obtaining on the ground, some ministry officials choose to give land right from their offices.
And Ms Kapata said her ministry is considering having the Commissioner of Land's signature online so that it can automatically appear on a title deed when ready.
"He is not able to sign so many title deeds at the same time countrywide and we want all properties to be given title in the shortest possible time," she said.
Ms Kapata said the Ministry of Lands and Natural Resources is moving in the right direction and hoping that in the next two years, most properties would have acquired title.