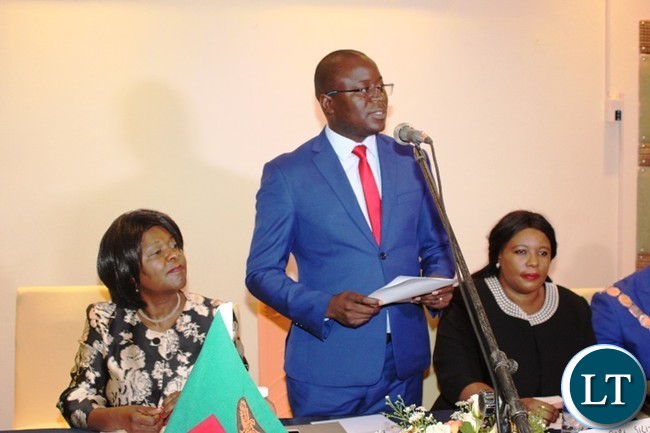 PF Legal Counsel Makebi Zulu has dismissed assertions that the PF Government is trying to secure a conviction of incarcerated UPND President Hakainde Hichilema and five others.
Mr. Zulu, who is also Eastern Province Minister, said this in Lusaka during the PF Interactive Forum yesterday.
Mr. Zulu said that the ruling party has no interest of securing a conviction of the UPND Leader saying it's the responsibility of the court to either convict him or set him free.
And Mr. Zulu has said that the move by President Edgar Lungu to ask the Catholic Bishops to visit Mr. Hichilema at prison in the spirit of political dialogue is not in any way proving that he is behind his arrest.
Mr. Zulu emphasized that President Lungu has no powers at the moment to release Mr. Hichilema unless he is convicted.
Mr. Zulu said that even people calling on him to have mercy on the incarcerated UPND Leader are doing so without understanding that the constitution does not give President Lungu any powers to release a suspect.