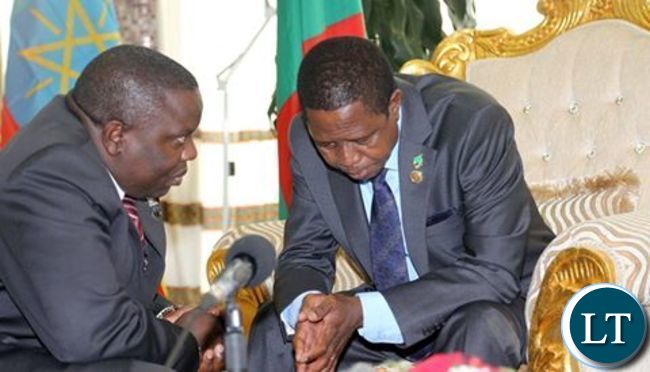 President Edgar Lungu is on Tuesday expected to travel to Swaziland on a 2-day state visit at the invitation of his counterpart King Mswati the third.
Minister of Foreign Affairs, Harry Kalaba says the invitation shows the confidence that other leaders in the region have in President Lungu.
Mr. Kalaba explained that the visit will also offer an opportunity for Zambia to integrate with other states in the region and revitalize relations with Swaziland.
He further says it is important for the Head of State to ensure relations continue growing between Zambia and Swaziland.
The Minister of Foreign Affairs was speaking to journalists in Lusaka.
And Swaziland's Minister of Foreign Affairs Mgwagwa Gamedze says President Edgar Lungu's visit to that country will promote bilateral relations between Zambia and Swaziland.
Mr. Gamedze says his country will continue working with Zambia on issues affecting the two countries.
He told ZNBC News in Manzini, Swaziland that whilst in that country President Lungu will tour a sugar plantation and a dairy farm.
He said President Lungu is passionate about agriculture hence the decision to visit projects in the agriculture sector.
[Read 18 times, 1 reads today]