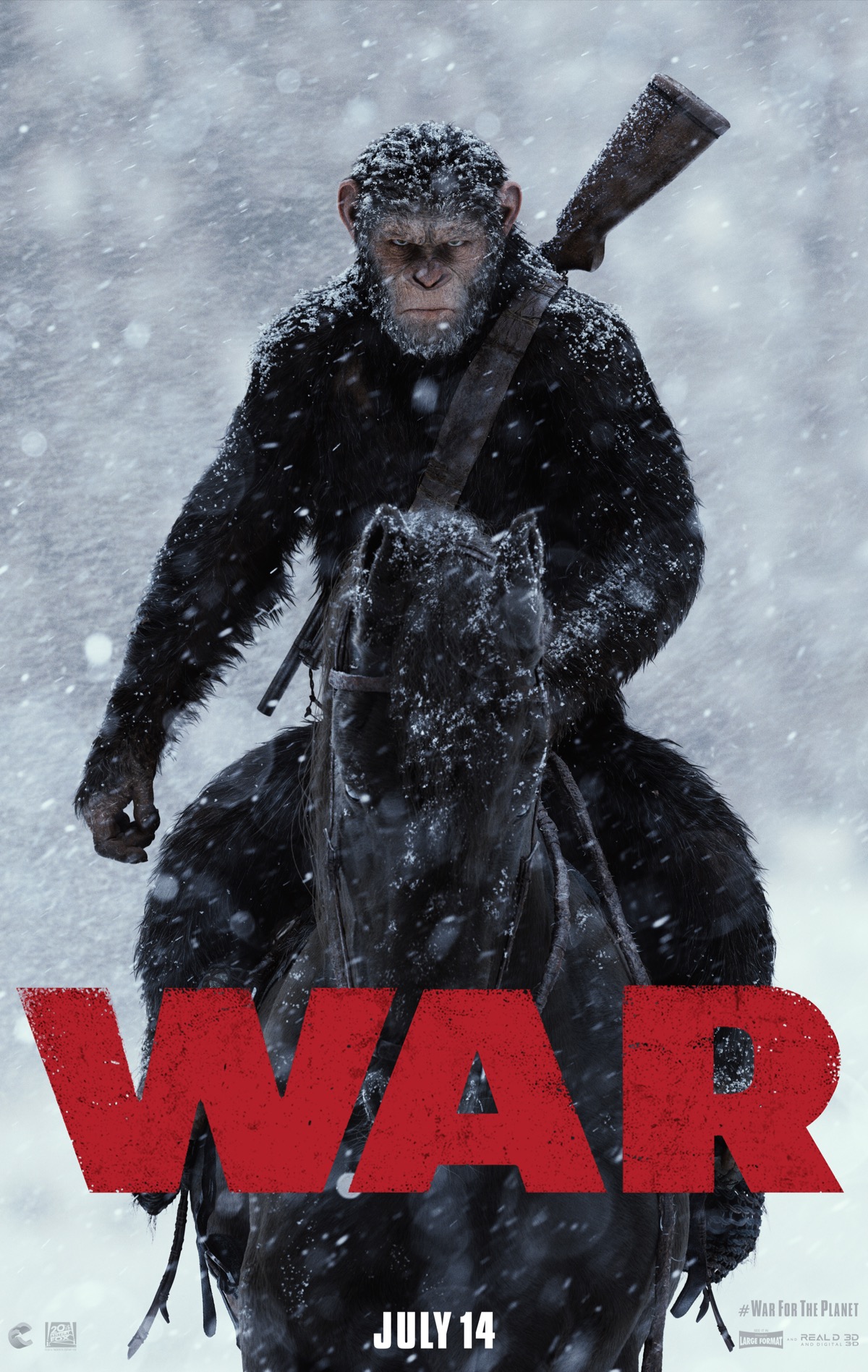 Caesar and his apes are forced into a deadly conflict with an army of humans led by a ruthless Colonel. After the apes suffer unimaginable losses, Caesar wrestles with his darker instincts and begins his own mythic quest to avenge his kind. As the journey finally brings them face to face, Caesar and the Colonel are pitted against each other in an epic battle that will determine the fate of both their species and the future of the planet.
PROS
The CGI was simply amazing they really made Caesar and the rest of the apes come to life and made them display real emotion.
Andy Serkis gave an award worthy performance as Caesar.
The storyline was straightforward but interesting.
Excellent realistic action scenes.
CONS
The pace of the movie was slow at times.
If you have not watched the previous installments of the Plant of the apes trilogy you may not feel the significance of this movie.
FAVORITE QUOTES
Caesar: "APES TOGETHER STRONG!"
The Colonel: "There are times when it is necessary to abandon our humanity to save humanity."
Caesar: "No matter what you do. You'll never be one of them. You are Ape."
CONCLUSSION
'War', in spite of it title, is not all guns and napalm .The conflict here is one of morality, identity and the boundaries of humanity. Caesar, who takes the role of the biblical Moses, is trying to lead his "people" to the "promised land" while wrestling with a dark desire for vengeance. 'War' at its core is a tale of survival during a time of intolerable conflict.
'War for the Planet of the Apes' boasts some of the most photorealistic motion-capture characters ever put to the big screen. The apes are integrated seamlessly into their environment and display real emotions with their facial expressions. The film's meticulous usage of sounds, silence and musical score further magnifies its ominous temperament and dramatic storytelling approach.
One let down of this movie is the lack of strong character development. If you have watched the previous movies in the Planet of the apes' trilogy that may not be a problem, but as a stand-alone film, one may fail to get emotionally attached to the main characters. The Colonel (played by Woody Harrelson), who was the films villain, was black-and-white and lacked depth. His reasons for going to war with the apes were too simplistic in my view.
'War for the Planet of the Apes' is a solid movie that I wouldn't mind watching again.
RATING
3 out of 5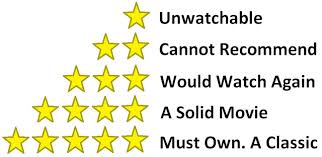 BY KAPA187