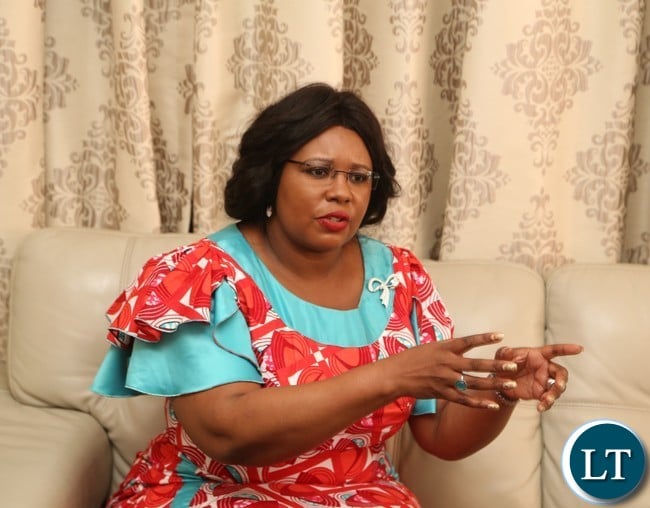 MINISTER of Agriculture Dora Siliya says Government is developing a sustainable, diversified and competitive agriculture sector through implementation of viable policies and programmes to enhance economic stability and growth.
Ms Siliya said in an interview yesterday that the ministry is equal to the task of making the agriculture sector a key driver of the country's economic development.
She said growing of cash crops such as cotton, soya beans, cassava, cashew nuts and rice on large scale is being prioritised in line with Government's policy on crop diversification to ensure the country earns the much needed foreign exchange.
"We want the agriculture sector to be the country's key driver for economic stability and growth. Our farmers are being encouraged to grow other cash crops such as cotton, cashew nuts, soya beans, cassava and rice," Ms Siliya said.
She commended small-scale farmers for the bumper maize harvest the country recorded in the 2016/2017 farming season and urged them to continue producing more so that they could export some of their agricultural produce.
The Petauke Central law-maker said there is need for farmers to take advantage of the high demand for maize and other agricultural produce in East and Southern African regions to increase their production to earn themselves foreign exchange.
Ms Siliya said Government will continue supporting the farmers through early delivery of farm inputs and implementation of policies aimed at accelerating mechanisation of the agriculture sector.
"We have resolved some of the problems faced with our electronic voucher system during the last farming season," Ms Siliya said.
She said it is time to move away from traditional farming methods by embracing modern methods and technologies to transform Zambia into a regional food basket.
Ms Siliya said Government will also continue with its robust programme of constructing multipurpose dams and promotion of irrigation schemes through the public private partnership model, particularly in farm blocks.
She said the livestock and fisheries sub sectors will also continue receiving attention from Government to create a strong and sustainable economy to improve the welfare of citizens.