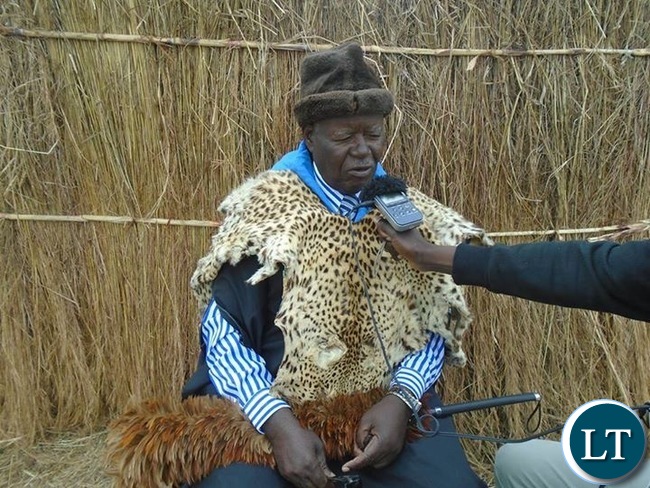 Chief Moonze of Tonga Speaking people in Southern Province has appealed to the people of Southern Province to forgive Roan Member of Parliament Chishimba Kambwili for the tribal remarks he made last year when he was still serving as Minister.
Chief Moonze says it good that Mr Kambwili has realised the mistake he made hence the need to forgive him and move forward.
The Traditional Leader disclosed that during Mr. Kambwili's visit to the palace, he was made to recall his remarks against the Tonga people which he showed remorse.
Chief Moonze says even in the bible is clear that those who show remorse on their mistakes and ask for forgiveness they should be forgiven.
Chief Moonze assured Mr Kambwili that the past is buried, but he should ask for forgiveness from people and other Chiefs too