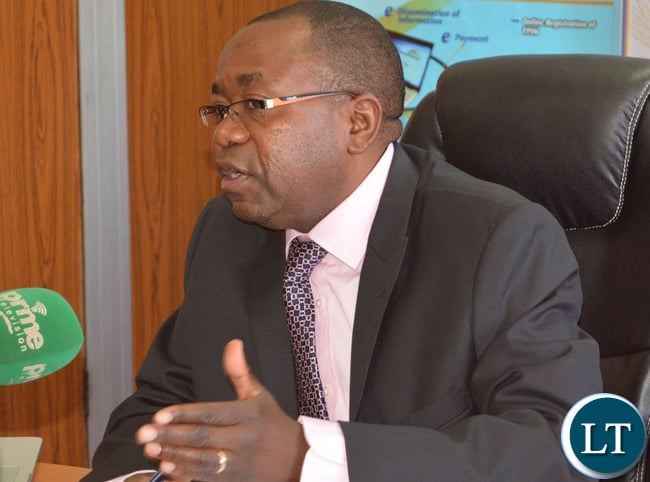 The Zambia Revenue Authority (ZRA) says it has collected K1.9 billion from the tax debt out of which K719.22 million is directly attributed to the tax Amnesty on interest and penalties.
ZRA Commission General Kingsley Chanda has told a media briefing that the K719.22 million collected as at 31st July, 2017 has been largely been paid by micro, small and medium enterprises.
Mr Chanda adds that that of this amount, Income tax and Value Added Tax (VAT) account for 72% of the total amount received.
He states that the Authority expect additional revenue from the over 2,000 Time to Pay Agreements (TPAs) that have so far been signed by various taxpayers worth K2,549.19 million of which K934.11 million is expected to be fully settled by 31st December,2017.
Mr Chanda further states that ZRA has received a total of 848,788 tax amnesty applications out of which 617,435 cases have so far been processed and approved for waiver, while the remainder is still work in progress.
The ZRA Commissioner General adds tha 96,107 applications have been rejected on account of not meeting the amnesty conditions.
Meanwhile Mr. Chanda has also disclosed that the Authority has refunded a total of K468.4 million VAT refunds in the period January to July 2017.
He says out of the total amount that has been refunded, 76 percent was made to mining companies while the remainder was made to other sectors of the economy.