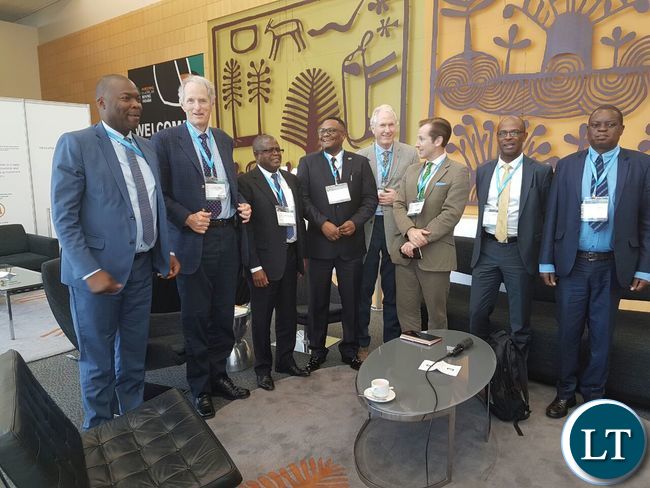 Government and First Quantum Minerals (FQM) have concluded high-level discussions on electricity supply and migration to the new power tariff structure.
Among the issues discussed was the quality of electricity supply to FQM Operated Mines and the restriction of ZESCO power supply.
At the conclusion of the two-day high-level talks on Friday 18th August, 2017, it was resolved and agreed by all parties involved in the discussions that the FQM Operated Mines will be deemed to have migrated to the new tariff structure with effect from January, 2017.
Secondly , government, through ZESCO, will put in place measures to ensure continuous, stable and full supply of power to FQM Operated Mines, including importation of power from alternative suppliers.
Arising from this development, normal power supply has been restored to FQM operated mines.
FQM was represented during the meetings held in Lusaka by Matt Pascal – Director of Operations, Hannes Meyer – Chief Financial Officer, and John Dean – Commercial Manager, while government was represented Ministry of Labour, Ministry of Energy, Ministry of Mines, Ministry of Finance, and Zesco.
This contained in a joint statement by minister of Energy David Mabumba and Minister of Finance, Felix Mutati, in Lusaka today.
[Read 161 times, 1 reads today]