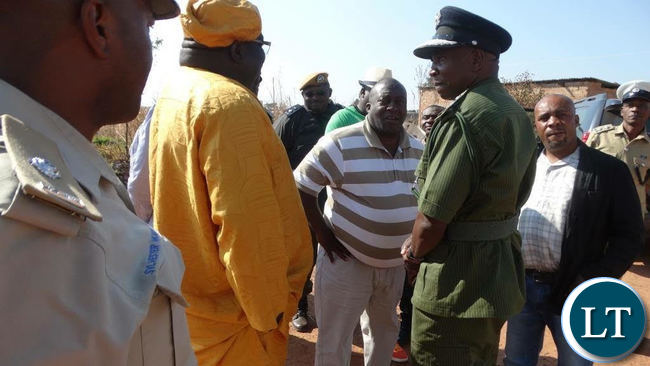 Paramount Chief Chitimukulu Kanyanta Manga ll has said that he was shocked to hear that Chishimba Kambwili wanted to attend Ukusefya pa Ngwena traditional ceremony after he was dissimised from Government.
The Paramount Chief said that Dr.Kambwili has NEVER attended the Bemba Traditional Ceremony since he was born and despite him being one of the prominent Bembas.
The Paramount Chief added that Dr.Kambwili has never even contributed anything towards the preparations of the Ceremony even when the Ceremony Committees based on the copperbelt and Lusaka respectfully, write to him.
The Mwinelubemba said he got surprised to hear that Dr.Kambwili wanted to attend the ceremony without being invited by the Organizing Committee.
The Paramount Chief suspected that if he had been allowed him to attend, there could have been confusion as was the case in Mongu and Chongwe when those two places witnessed? confusions when they had their traditional ceremonies.
The Paramount Chief said that he even saved Dr .Chishimba Kambwili's life because PF cadres were ready to chase him.
The Paramount Chief said this during his qree2radio program debut ,Ifikala Chimbwi Tefikala Inama ikata,on a live Radio Mano in Kasama.