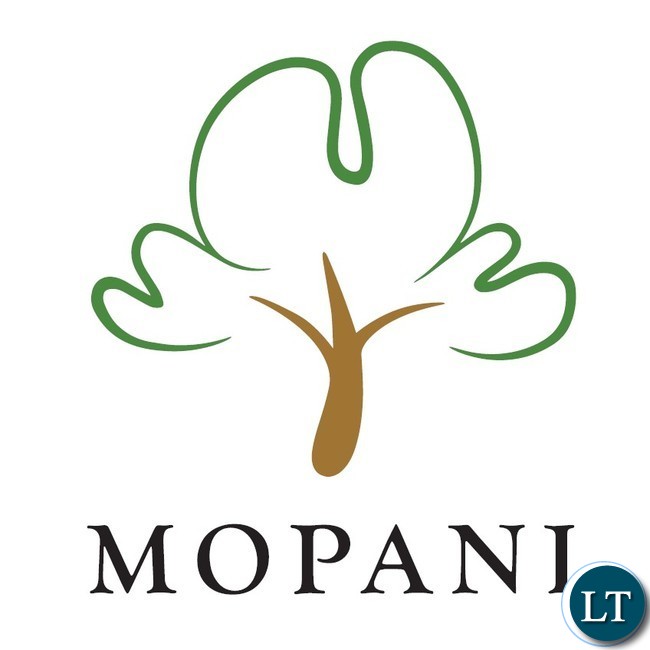 Mopani Mines has announced that it will have to close several areas of its operations which may affect a total of 4,700 direct employees if power supply restrictions continue.
In a statement, Mopani says it has become necessary to curtail some areas of its operations due to the restriction of power by Copperbelt Energy Corporation.
It says the decision has been necessitated by the unilateral action by CEC to restrict power supply without notice and against the provisions of the Power Supply Agreement.
"We are operating under a Power Supply Agreement dated the 31st March 2000, that was most recently amended on the 6th March 2015, and is valid until 2040. The PSA strictly sets out the agreed tariff and increases during the contract period. The contract provides that a tariff may be increased on agreement by both parties. This was the case in 2008 when Mopani agreed to a tariff increase of 33% over and above the contractual tariff," Mopani said.
It said the current proposed revision would result in a further increase of 54%. Within the provisions of the agreement there are clear steps to be taken in the event of an impasse on tariffs.
"These dispute resolution steps have unfortunately not been followed by CEC, which instead chose to resolve the impasse by a unilateral restriction of power supply. Efforts to compel CEC to abide by the Power Supply Agreement have unfortunately been ignored," it said.
"We are prepared to continue to follow the process as underlined in the agreement. However, for as long as the restriction is in force, we are unable to conduct our operations safely. Mopani has some of the wettest underground copper operations in the world. Each day we have to pump 190 million litres of water to ensure the safety of our workforce. The pumping alone represents almost 25% of Mopani's total power costs."
It warned that without a stable supply of power, its ability to safely operate is severely hindered.
"Although we shall work on optimising the use of the limited power that we are receiving, we expect that we shall effectively have to close several areas and our scaled back operations may affect a total of 4,700 direct employees We are engaging with the Unions and other stakeholders to see how we can mitigate the effects of this unavoidable course of action," it said.
"We have continued to negotiate with CEC and ZESCO in good faith, however without power supply to our operations, we are unable to maintain our workforce."
"Mopani is one of the largest investors in Zambia's mining sector, having committed over USD$ 4 billion since 2000. Since 2014, Mopani has invested over USD$1 billion in site expansions and upgrades to extend the life of mine by a further 25-30 years," it stated.
It said this investment will help Zambia realise the full potential of its copper mining industry for decades to come, providing a secure platform for the Zambian industry to compete on a global scale.
"This investment will help secure jobs, local procurement and much needed revenues for the Zambian state. CEC's inability to honour its agreement with Mopani puts this investment at risk."
Meanwhile, a memo sent to all Mopani employees from Employee Relations Manager a Mr. G Mayeya had advised all affected workers to take leave.
"Further to our earlier communication on the restrict of power supply to Mopani, we would like to inform all employees that the situation has not changed as negotiations have still continued," read the memo.
"Management is working hard to ensure that this matter is resolved within the shortest possible time as this is impacting negatively on production. While a lasting solution is being sought, Management has taken the opportunity to allow employees in the various Business Units to take leave, particularly where operations are suspended or plants are operating at minimal capacity, as a way of managing fatigue."
"Accordingly, Business Unit Managers will work with their respective Senior Human Resources Officers to prepare leave schedules to effect leave arrangements in this respect. The implementation of these leave schedules will take effect from Monday, August 21st 2017 until further reviewed."
[Read 431 times, 1 reads today]