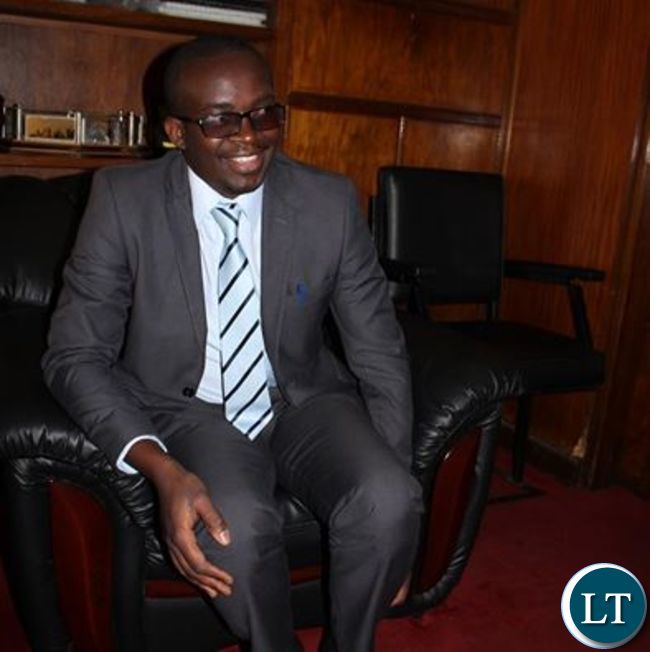 As a true nationalist and patriot, in my quest and endeavor to rekindle true patriotism in Zambia, I believe that we need leaders with deeper sincerity of motive, a greater courage in speech and earnestness in action. I have chosen not to side with mediocre patriotism in the hope of getting favors from leaders who expend it. I believe in objectivity both in speech and in deeds. I give credit where it's due and positive criticism where necessary. I have chosen always to side with and speak for the vulnerable, voiceless, oppressed, poor and minority no matter the consequences. This article is not an eventuality of hatred or bitterness but disappointment and an attempt to make sure that leaders walk their image.
When, his Worship the Mayor of Kitwe, Christopher Kang'ombe's grandfather owned one of the biggest butcheries in Kitwe town centre in the 1980's called "Kitwe Meat Market", he did a lot of good things in terms of helping a lot of vulnerable people not only in Kitwe, but a lot of other places in the country. When I heard of Hon Kang'ombe's leadership in the mainstream populace, I thought there was an incarnation of actions as portrayed by his grandfather. I guess I may have been wrong.
I joined market politics in 2014 out of the conviction of wanting to make peoples lives at the market better. I was even incarcerated with trumped up charges for protesting against Riverside market hiked water contributions charge. In 2016 I unsuccessfully contested as councillor for Riverside ward even though I was voted for overwhelmingly. That is when I started learning with disappointment about Mr Kang'ombe's real image other than the one he portrays to the people on the media.
Riverside ward comprises of Chipata compound and Riverside area. Hon kang'ombe became councillor in 2005 for Riverside ward. He was the councillor for two terms, i.e ten years. In Chipata up to now, there is no government school, no bus station, no police post and no clinic. There was an incident last year where a woman in labour gave birth at a place where there were red ants (impashi).Another incident happened where because there's no police post in the area it took the police two days to go and remove a dead body which was found at the banks of Kafue River.
Land was allocated for building a clinic and a school, Hon Kang'ombe has built three mansions on the piece of land and the other space has been sold out. They are now saying they are looking for four people who will agree to give their houses to the council so that they are given another piece of land across Kafue River, in new Kitwe. We all know that's a long story.
During the 2016 mayoral campaigns Hon Kang'ombe went back to Chipata for campaigns, the people asked him to Sonta(point where he had worked) unfortunately he failed.Between 2011 and 2016 after Hon Kang'ombe had joined PF in 2011, students at The Copperbelt University faced a lot of trials, tribulations and persecutions from the government, where the then minister of Higher Education Hon Michael Kaingu ignorantly even threatened to scrap off meal allowances for students without knowing that its a statutory Intrument, others were even expelled.
As a former CBU student and a youth we expected more from him, but never did he at any one point come to the aid of students.There are only 3 notable developments in the area, Mufuchani bridge which was funded by World Bank in 2003, Riverside police post which was donated by Riverside residents and inactive Parks which were commissioned by Hon Kang'ombe.
If he is an honorable man I want him to publicly apologise to the people of Chipata compound for selling plots which were allocated to them for building a clinic and a school. I also want him to apologise to CBU students who at that time vested so much faith him.
I am not in politics to be nice to office bearers, I am here to bring change without fear or favor
In conclusion, "I am not in politics to be nice to office bearers, I am here to bring change without fear or favor". If an individual is outraged by the nobility and sincerity of my actions and words, that is their own baby to nurse because "history shall absolve me".
By David Chishimba
Rainbow Party Copperbelt Provincial Youth Vice IPS