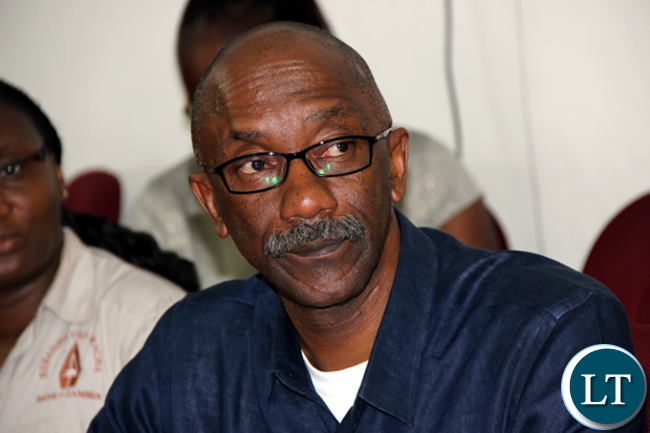 The Bank of Zambia ( BOZ ) Head of Public Relations Kanguya Mayondi says bank deposits is the safest way of securing cash as well as its circulation.
Mr. Mayondi says it is for this reason that the central bank is urging all eligible citizens to deposit their money at their respective commercial banks to ensure safety and circulation of the local currency in the banking system.
BOZ does not condone or encourage people keeping money at home or in holes because it is unsafe and the money should be released in circulation so that it is accounted for, he said.
"Money is not meant to be kept at home, it should be released in circulation so that it is accounted for through the banking system, when money is deposited in the bank it will eventually work for you," he said.
In interview with ZANIS in Lusaka, today, the BOZ Head of Public Relations added that once the money is in circulation, it makes it very easy for the Central bank to trace and replace damaged or deteriorated currency in circulation.
"What we do through the banking system, if at any given time the currency in circulation deteriorates we can withdraw and replace that money, but if it's not in circulation then we have a problem," he said.
He said this in response to people's recent practice of storing money in locally made Tin safes and those that bury in holes for safe keeping.
Recently the Central Bank made a policy announcement that it has reduced the Policy Rate from 12.5% to 11%. It was further stated that Statutory Reserve Ratios have also been reduced from 12.5% to 9.5%.
Policy Rate (also referred to as a Central Bank Policy Rate) is the rate that is used by the Central Bank to implement or signal its monetary policy stance.
This rate is a monetary policy instrument under which central banks regulate the availability, cost and use of money and credit.
Similarly, Statutory Reserve Ratios are a monetary policy instrument utilized by central banks. Statutory reserve ratio is the rate at which commercial banks require to maintain liquid assets as a prerequisite to providing credit to customers.
The reduction in the policy rate has the potential to alter short-term interest rates in an economy, thereby influencing a level of economic growth and inflation. Although a low policy rate signifies economic growth, it may lead to slight but minimal increases in inflation in some cases.