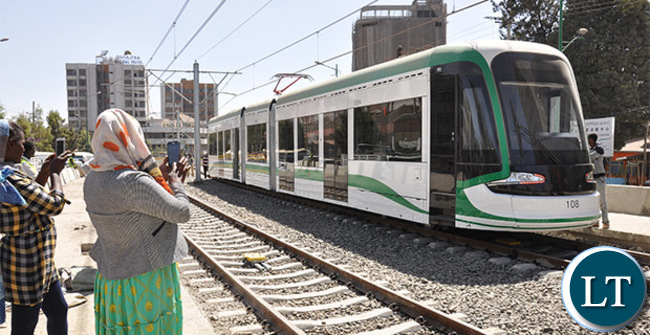 Lusaka Mayor Wilson Kalumba has revealed that China Railway is exploring possibilities of constructing a tram service in Lusaka.
A tram is a rail vehicle which runs on tracks along public urban streets and sometimes on a segregated right of way. 
Mr Kalumba said he recently met officials from China Railway who are currently in the country on investigations for feasibility study related to construction of light railway and operation of tram service in Lusaka.
He said the tram service will run from Chongwe through Lusaka with interconnections to some areas in Lusaka to Kafue.
The Lusaka Mayor said China Railway has already delivered a similar project in Addis Ababa, Ethiopia which is already in operation.
Mr Kalumba said China Railway will finance, build and operate the tram service.
"As LCC we have assembled a team to work with China Railway so that we are able to deliver on our objective to improve public transport in Lusaka," Mr Kalumba said.