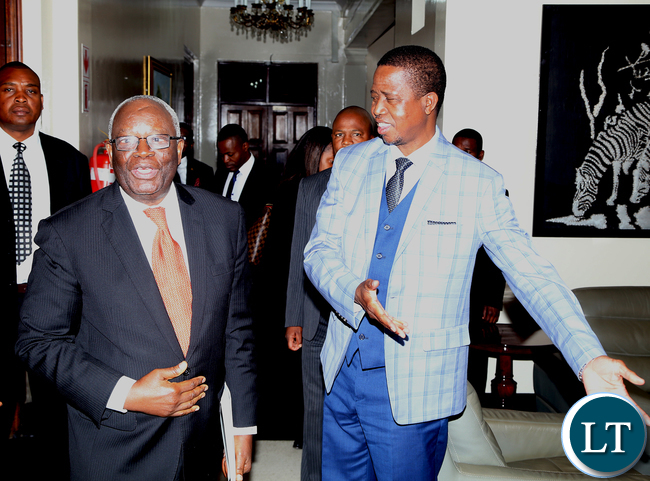 COMMONWEALTH secretary general Patricia Scotland's envoy, Ibrahim Gambari, says the road-map leading to the process of dialogue and reconciliation ahead of the 2021 general elections is expected to be set up by December this year.
Addressing a press briefing yesterday, Professor Gambari said the road-map to the process leading to dialogue and reconciliation among political stakeholders in Zambia is expected to be set up soon.
Meanwhile, the Patriotic Front (PF) says it is willing and ready to engage in dialogue with the opposition UPND.
PF Secretary General Davies Mwila said that the ruling party is willing and more than ready to engage in dialogue with the UPND for national development.
Mr Mwila said that this is evidenced in President Edgar Lungu's speech who committed the party to dialogue.
He said that President Lungu's speech emphasised more on dialogue and national unity and urged all Zambians to heed the President's call.
Mr Mwila was speaking in an interview with ZNBC News in Lusaka.