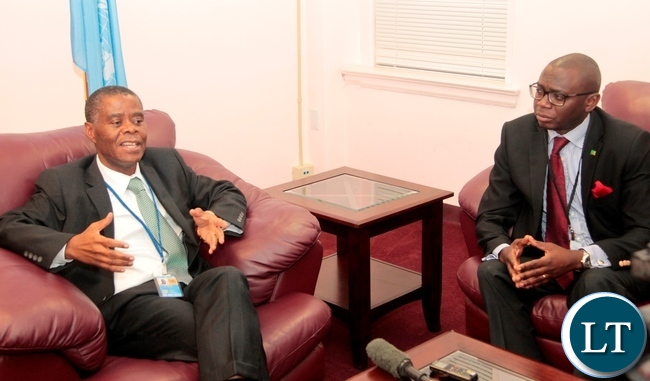 The Zambian Missions in New York says the United Nations cooperating partners has recognised the leadership efforts the country has taken in the fight against reducing early marriages.
Zambia's Permanent Representative to the United Nations Ambassador LAZAROUS KAPAMBWE said in New York that the leadership role Zambia has played in reducing the early marriages will be part of the sessions to be discussed during the 72nd United Nations General Assembly which will open on Tuesday next week in New York.
"Alongside the UN sessions this year, the UNCEIF, UNFPA will recognize the leadership role Zambia has made towards reducing early marriages. This is as result of strides made in the addressing early marriages in the country", ambassador said.
Ambassador Kapambwe said early marriage is an increasing a phenomenon that has affected many countries and Zambia has implemented many strategies towards reducing early marriages that other member states would like learn from.
The ambassador also said leaders of member states are expected to come up with lasting solutions to ending early marriages which poses a risk the development of the continents
The ambassador said this in an interview when he gave highlights of the 72nd general assembly scheduled to open on next week Tuesday 18th September in New York.
President Edgar Lungu is among the 193 heads of states and governments who will attend the 72nd general assembly.
The President is expected to arrive in New York on Sunday afternoon.
"President Lungu is expected to make a statement on the prevention of sexual exploitation among peace keeping forces which is one of the main issues that will be debated during this session. He will be accompanied by ministers of health, gender, foreign affairs and national planning," Ambassador Kapambwe said.
He said ministers will attend high level committee meetings alongside the regular sessions of the general assembly.
President Lungu will also hold bilateral meetings with the delegations from the Common Wealth, the African Union and the Security Council among others.