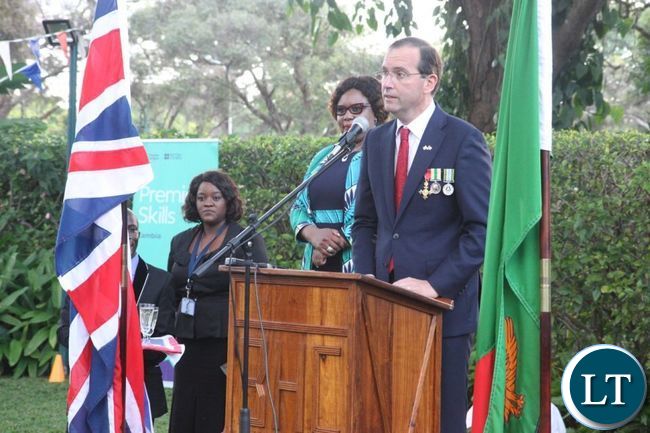 The British government says it supports the political dialogue process in Zambia, which is being spearheaded by the Commonwealth.
British High Commissioner to Zambia, Fergus Cochrane-Dyet said this in a statement availed to ZNBC news in Lusaka.
Mr Cochrane-Dyet said the dialogue process will lead to a road map of reforms, ahead of the 2021 general election.
He has explained that the recent visit to Lusaka by the Commonwealth Secretary General's Special Envoy to Zambia, Ibrahim Gambari marked a significant step forward.
Mr Cochrane-Dyet has since commended President Edgar Lungu for his commitment to engage in the dialogue process in the interest of Zambians.
He has further encouraged all the parties and stakeholders to engage in an open, consultative, respectful and forward-looking dialogue process, to foster political tolerance and reconciliation in the proud tradition of the country.
[Read 36 times, 1 reads today]