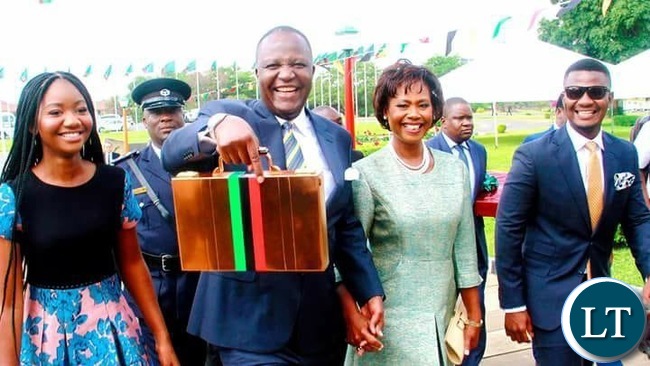 Minister of Finance Felix Mutati has today presented the 2018 National Budget to Parliament with a total projection of 71.6 billion kwacha slightly above last year's 2017 National Budget Presentation.
Speaking during the presentation to parliament, Mr. Mutati said Government has projected a 6.8 billion kwacha expenditure in the health sector of which 1.2 billion kwacha will be used to procure essential drugs and medical supplies representing 56 percent increase over the 2017 allocation.
Mr. Mutati also affirmed that the remaining 5.6 billion will be used to finance health infrastructure as well as buying the medical equipment and staff costs including the recruitment of 1,000 health Personnel to be added to the 7,400 recruited this year.
The Finance Minister also proposed to spend only 816.5 million Kwacha on housing and Community amenities of which amount 564.5 million will go towards water supply and sanitation in order to supplement the expenditure by commercial water utilities.
And Mr. Mutati also proposed to spend 2.1 billion kwacha towards the maintenance of Public order and Safety whose key interventions will include the recruitment of security personnel, continued Rehabilitation and Constitution of Infrastructure thereby modernizing the operations of the law enforcement agencies.
[Read 504 times, 1 reads today]