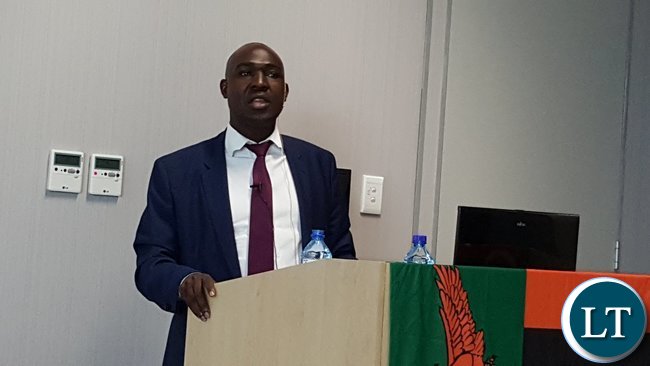 Chongwe Member of Parliament Japhen Mwakalombe says Zambia has made great strides in entrenching tenets of democracy since its re-introduction in 1991.
And First Vice President of the Inter-Parliamentary Union Zambia National Group Rodgers Mwewa said the day among many other things, accords the general citizenry a chance to reflect on the core principles of democracy.
Meanwhile, Acting Clerk of the National Assembly of Zambia Cecilia Mbewe says parliamentary reforms are bearing fruits.
ZANIS reports that Mr. Mwakalombe who is also Lusaka Province Minister, said Zambia has a flourishing democracy in Africa.
He implored both young and old people in the country to continue working towards safeguarding the democratic gains scored in the recent past for posterity.
Ambassador Mwakalombe was speaking during the belated commemoration of this year's International Day of Democracy(IDD) under the theme: "ln Defence of Democracy: The 20th Anniversary of the Inter- Parliamentary Union (IPU)'s Universal Declaration of Democracy."
Scores of people from all walks of life attended the event held at Chongwe Parliamentary Office today.
"My hope is that the people of Chongwe, both young and old Will reflect on the country's democracy and reaffirm their commitment to defending these principles by allowing democracy to thrive and create a better Zambia politically, socially and economically for posterity through these activities," he noted.
And speaking at the same event, First Vice President of the Inter-Parliamentary Union Zambia National Group (IPUZNG) Rodgers Mwewa said his group held various activities aimed at engaging the public on democracy.
Mr. Mwewa who is also Mwansabombwe Member of Parliament cited a week long media campaign focused on raising awareness on respects of human rights, the rule of law and equality between men and women.
"Today's event is significant as it marks the dual milestones of the first 10th anniversary of the IDD and secondly the 20th anniversary of the adoption of the IPU's Universal Declaration on Democracy," he said.
Earlier, Acting Clerk of the National Assembly of Zambia Cecilia Mbewe said the National Assembly has continued to implement parliamentary reforms aimed at bring parliament closer to the people.
Mrs. Mbewe pointed out that establishing of constituency offices in all the 156 constituencies is meant to increase the level of participation in governance issues with their MPs.
"This office is a formal and politically neutral place where an MP and voters can meet and discuss developmental issues," She explained.
Chinsali MP Kalalwe Mukosa, Chongwe Municipal Council Mayor Geoffrey Chuumbwe, Serenje Central MP Maxwell Kabanda and Lumezi MP Philila Jere attended the event.
The IDD is held annually on the 15th September, but was held today owing a hectic parliamentary schedule.