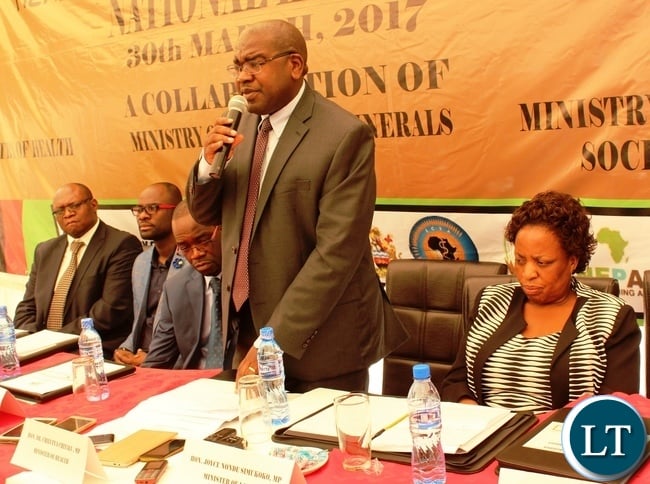 Copperbelt Provincial Health Director, Dr. Consity Mwale says there is need to discourage indiscriminate disposal of waste in communities, in order to prevent Cholera outbreaks.
Speaking in an interview with ZANIS in Mufulira district, Dr. Mwale said indiscriminate waste disposal was a major cause of cholera outbreaks.
He disclosed that although the district has not recorded any case of cholera, the Ministry of Health was on high alert to prevent any outbreak through community sensitization and health promotion.
"We are happy that Mufulira district has not recorded any cholera cases, but there is need to put in measures that will prevent any possible outbreak of the disease," he said.
Dr. Mwale said the Ministry of Health in Mufulira district had reactivated some systems necessary for cholera prevention through the District Epidemic Preparedness, Prevention and Response Committee in order to prevent any possible outbreak.
Dr. Mwale appealed to health workers to be alert and look out for any suspicious cases.
He also appealed to the members of the public to quickly rush to the nearest heath facility when they feel any cholera related symptoms so that quick action can be taken.
Meanwhile, Chibolya Clinic acting In-Charge, Richard Jinga said the clinic has taken a step forward to help in the prevention of the disease.
Mr. Jinga noted that with the current cholera cases been recorded in Lusaka Province, a step has been taken by the health institution to educate the public on the causes and prevention measures of cholera and other water borne diseases.
He also urged other health institutions not to wait until any cholera cases are reported before taking any action.