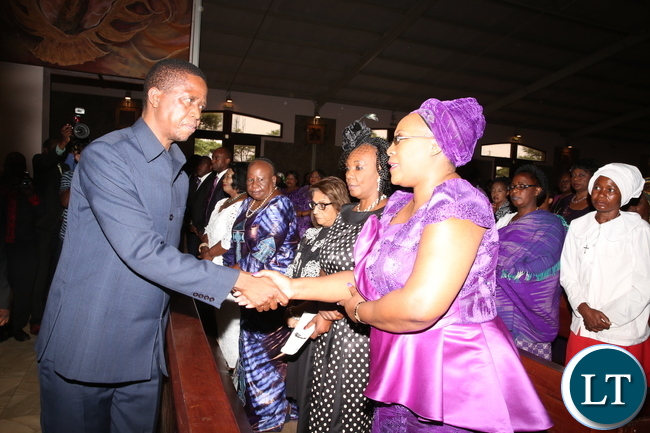 President Edgar Lungu says he still shares late President Michael Sata's vision for a better Zambia.
The Head of State said this in Lusaka when he paid tribute to late President Sata during a remembrance service held at the Cathedral of Child Jesus yesterday.
President Lungu says to the Patriotic Front (PF) family, President Sata was a visionary leader who set the pace for the development path his administration is now pursuing because they share his great vision for a better Zambia.
President Lungu says as a caring leader, he understood the challenges of his people and that's why his policies were always pro-poor throughout.
He says his strong bond with the people did not emerge in his adult political life but from his humble beginnings as a young politician, who dedicated his political work more to the cause of the grassroots.
He adds that President Sata's charisma and firm disciplinarian attitude to work greatly inspired the PF to focus on massive infrastructure development turning the country into a construction site.
And Former First Lady Dr. Christine Kaseba has encouraged leaders to carry on her husband's legacy by forgiving one another.
Dr. Kaseba has also appealed to Zambians to heed President Lungu's call for National unity, reconciliation, peace and hard work.
Speaking earlier, Former Special Assistant to the President for Press and Public Relations George Chella described Late President Sata as a mentor, patron, and hardworking leader.