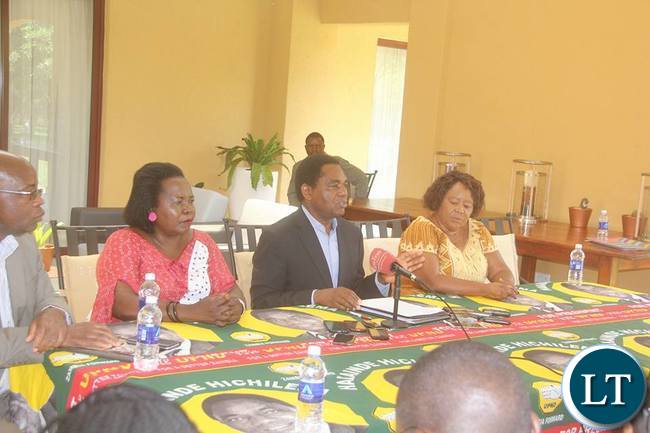 Opposition leader Hakainde Hichilema has charged that President Edgar Lungu has declared war on Judges.
Reacting to President Lungu's threats on the judiciary, Mr Hichilema stated that the statement from President Lungu is equivalent to declaring war on a group of professionals.
Mr Hichilema said that in international law is called state sponsored terrorism.
He said the UPND is dismayed by remarks made by President Lungu while in Solwezi, where he was threatening the judges from independently dispensing justice in Zambia.
"Edgar Lungu must know that as an officer of the Court, he is bound by certain professional ethics. He can't speak about his office (the court) in such a manner. The law is the law, and Edgar Lungu swore to protect the constitution, the same sacrosanct document he was disparaging at Solwezi airport," Mr Hichilema said.
"We, therefore, call on citizens of this country to stop Edgar Lungu from abrogating our country's constitution and breaking the law. When we say our country needs strong institutions, it's to regulate this kind of behavior from selfish individuals like Lungu," he said.
He added, "Anyone not guilty of a crime must not begin to threaten judges."
"To the judges; our call to you is for you to remain strong, because you are protected by both Zambians and the constitution. Please dispense justice and matters according to the constitution and the law not according to the way someone feels."
Mr Hichilema said President Lungu's threat of chaos must be taken seriously by both the citizens and the international community.
"It reeks of extrajudicial killings that are common in countries where dictatorship is the norm. Zambians, lets us safeguard our country from the chaos," he said.