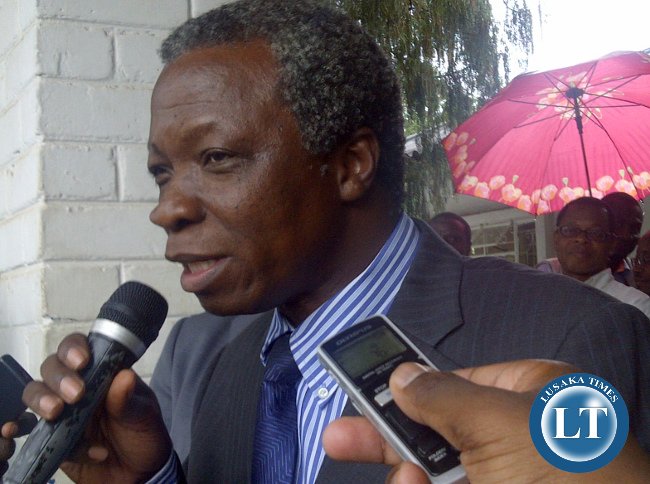 People's Party President Mike Mulongoti says Patriotic Front (PF) member Edwin Lifwekelo has no constitutional right to access Parliament to push an agenda intended to bar party presidents who have contested in a given party for more than ten years from standing in 2021.
Lifwekelo has been quoted in a named daily tabloid saying if his submission is approved by Parliament to bar anyone who has been running for President in a given party for more than 10 years then UPND President Hakainde Hichilema, FDD President Edith Nawakwi and Heritage Party President Brigadier-General Godfrey Miyanda will be barred from running in 2021.
In an interview yesterday, Mulongoti said Lifwekelo who is former United Party for National Development (UPND) Deputy Spokesperson is not a Member of Parliament to propose such an agenda because constitutionally every Zambian has a right to elect and be elected.
Mulongoti has since urged Lifwekelo to stop wasting his time and concentrate on discussing important issues affecting the citizens.
"Edwin Lifwekelo has no constitutional right to access Parliament to push an agenda intended to bar party presidents who have contested in a given party for more than ten years from standing in 2021" Mulongoti said