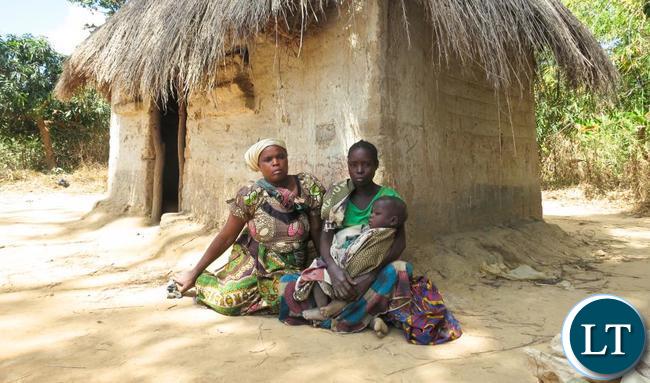 PARLIAMENTARY DEBATE
Land ownership for Zambians only
Patriotic Front (PF) Bwana Mkubwa Constituency Member of Parliament Hon. Dr Jonas Chanda has said Zambia urgently needs a strong land policy framework which ensures that land ownership with tittle deeds must be a preserve and a sovereign right of Zambians only, while foreign individuals and investors must sub-lease or rent land from Zambians.
And Dr Chanda said Zambians must realise that Zambia's land mass of 752,614 square kilometres was limited and God was no longer in the business of "creating new land" for countries that mismanaged their land and natural resources. Once misused none of the surrounding 8 neighboring countries would donate any extra land to Zambia.
Once misused none of the surrounding 8 neighboring countries would donate any extra land to Zambia
Dr Chanda further reiterated that there was no meaningful economic development without land. Among the three economic factors of production (Land, Labour and Capital), only Land outlived the other two, hence the reason why even the history of warfare shows that countries go to was mainly for two reasons – LAND and TRADE.
Dr Chanda made these remarks in Parliament yesterday in support of the Budget Vote for the Ministry of Lands and Natural Resources in the 2018 Budget.
Absence of land policy framework and need for a revised land act and policy
Dr Chanda thanked His Excellency President Edgar Lungu for his relentless push for the Ministry of Lands and Natural Resources to bring a Revised Land Act Policy to Cabinet and Parliament urgently, and reminded the Ministry of Lands and Natural Resources of the Presidential addresses to Parliament on National Values and Principles (March 2017) and Official Opening of the current session of Parliament (September 2017) when the President categorically directed the Ministry to finalise the revised Land Act and Policy in order to prevent Zambians from having a landless future and living like refugees in their own country.
He further said the weak LAND ACT (1995) and Zambia's lack of a Land Policy Framework has created a policy vaccum in land management, leading to the chaos and corruption that was rampant in the land sector. Dr Chanda also said lack of a Land Policy Framework makes it difficult to address problems of pressure for land caused by population increase and land grabs and displacements of Zambians by foreign entities.
Dr Chanda asked the Ministry of Lands and Natural Resources to heed President Lungu's called for a Revised Land Act Policy to safeguard the interests of Zambians in the Land Sector.
Auditor Generals report on land management system
Dr Chanda also cited the latest Auditor General's Report titled "Report of the Auditor General on governments effort to ensure access to land in an effective manner" which has revealed very troubling findings in the Land Sector below:
Criteria used in allocation of Land is in conflict with the objective of equitable access to land by ordinary citizens – the wealthy are favoured while the less privileged are marginalised
Increased cases of double allocation of plots in all councils
Failure to implement Government policy of 2010 on women empowerment by accessing 30% of all land advertised
Failure to decentralise functions resulting in delays in processing offer letters and title deeds
Rampant encroachment of land earmarked for development
There is no land policy, hence the failure to secure rights over land and to provide for sustainable socio-economic development, investment and the reduction of poverty.
Lack of monitoring activities on land alienation carried out by Councils (Land agency and monitoring


Corrupt Land Cartels

Dr Chanda also pointed out corrupt land cartels involving some council and Ministry of Lands officials in collusion with some "party cadres" who were issuing "Charge Sheets" haphazardly including for land already belonging to other people, resulting in endless CONFLICT. He expressed disappointment that despite calls for the arrest and prosecution of those criminal elements, none of them has faced the wrath of the law.

Sale of land to foreign entities and displacement of Zambians without compensation

Dr Chanda also condemned the sale of huge tracts of land to foreign entities by some unpatriotic Zambians, resulting in displacement of hundreds of Zambians without compensation from land they had occupied for years contrary to the rule of law. Dr Chanda cited the sale of land occupied by over 5,000 residents at Old Regiment compound in Bwana Mkubwa Constituency in Ndola to an Oil Marketing Company and other "dealers" who even obtained an eviction notice from court to evict the residents from land they had occupied and built on since 1963.

Dr Chanda also cited the impunity of another foreign national "oil dealer" in Bwana Mkubwa Constituency who had demolished houses being built by Zambians on a disputed piece of land for which both parties are claiming ownership even when the matter is before the Courts of Law! Dr Chanda said these actions were contrary to the Patriotic Front (PF) Manifesto which states that the PF government will NOT allow displacement of poor Zambians from land by rich urban elites or foreign investors.
[Read 503 times, 1 reads today]