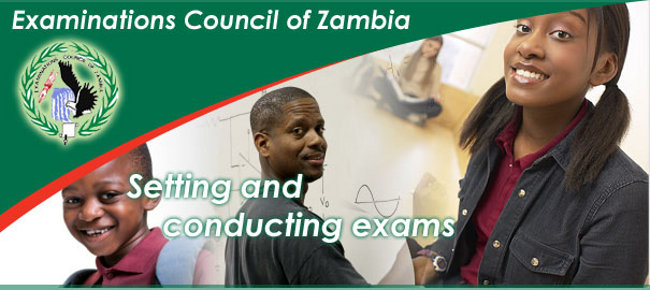 The introduction of Examination of Zambia Council Service Centres is a great initiative for our country.The service centres serve a great number of purposes of which one is the combination of major examinations results such as Grade 9 and Grade 12 for people who have re-sat and improved their marks in subjects provided they have met the minimum requirements to have their results combined.
I am one of those people who paid the hefty amount of K1000 to have my Mathematics combined into one certificate and getting rid of the cumbersome way I was carrying two General Certificate of Education Certificates, one with one mathematics subject, and the other with seven subjects. I paid on the 7th of April 2016 and I was initially told the new combined certificate would take a maximum of
4 months to be processed. That would mean that it would be ready in August 2016. When August came, I even went as late as the 27th day but was told the certificates will be out in September.September came, and I was told that the certificates were back from the United Kingdom as that is where they are printed but they have errors and were sent back…check October.
I had the agonising pain of waiting and I didn't even go in October and even November thinking I am giving the E.C.Z enough time to sort out their house. On the 15 of December 2017, I went thinking I will get the desired result but alas nothing. I am told check again in 2018.
So, to sum it up my certificate is being processed from the 7th of April 2016 to somewhere in 2018. My life has got to stop because of that. I was generously helped with a letter confirming and explaining that I am awaiting a new certificate but surely wherever I go with a letter explaining my situation for over a year now will not take me seriously. I am very disappointed with the way E.C.Z is handling this and to me it is very unprofessional. Can it take over a year to print certificates? There is something that we are not being told here. If indeed the certificates are printed in the UK which I believe has an efficient system, why is it taking so long?
If indeed the UK prints the certificates, there must be a service fee that E.C.Z pays so my question is…have they paid their service providers. I paid a K1000 to have a service rendered but I am not getting it and I believe there are other people affected by their inefficiency. I had sincerely hoped not to go to the media with this, but it seems that's the only way I have so far, before I can start thinking of legal matters which I am reading up on and consulting on.
I humbly ask the E.C.Z to take this seriously because once legal implications start, it will not be good for their organisational
reputation.
Affected Citizen
[Read 813 times, 1 reads today]