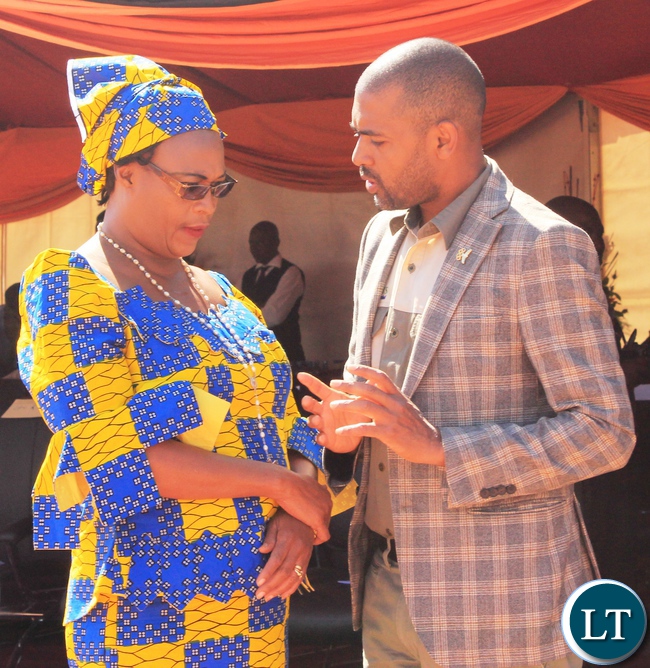 The Ministry of Local Government has said that it will construct civic centres in all Seven constituencies in Lusaka to decentralise the operations of the main Lusaka civic centre. Minister of Local Government Vincent Mwale says that the development was reached during a cabinet meeting that was held on Monday at State House.
Speaking at the official opening of Kaunda Square stage one market constructed by the Zambia National Service today, Mr. Mwale explained that the current civic centre is not adequate to cater for the growing population in the city.
The Local Government Minister said the construction of the seven-constituency civic centres will start next year.
ZNS Commandant Lieutenant General Nathan Mulenga said the service is remains committed to delivering quality works. Munali Constituency Member of parliament Professor Nkandu Luo has urged the marketeers to desist from acts of vandalism.
Meanwhile, Mitete District Council in Western Province has called on councilors to sensitize people in their wards on government programmes and projects being undertaken in the district.
Mitete District Council Chairperson, Patrick Mikosa said councilors should take their positions of leadership seriously in order for them to execute thier duties effectively.
Mr. Mikosa emphasized that it was the responsibility of councilors to adequately sensitize people in their wards on all developmental projects and programmes taking place in the area.
He said this during a full council implementation sensitization meeting in Mitete district aimed at educating the public on the role of councilors in supporting government projects.
Mr. Mikosa added that continued sensitization programmes by councilors will accelerate the community's response towards the implementation of government projects.
He stated that the project of drilling boreholes in Mitete district required the community's contribution of K 1,500 towards completion.
Mr. Mikosa urged the councilors to continue sensitizing the community on the importance of mobilizing funds for speed implementation and completion of such projects.
He further stated that it was important for the community to contribute a certain amount of money for the maintenance of boreholes in the region.
[Read 90 times, 1 reads today]