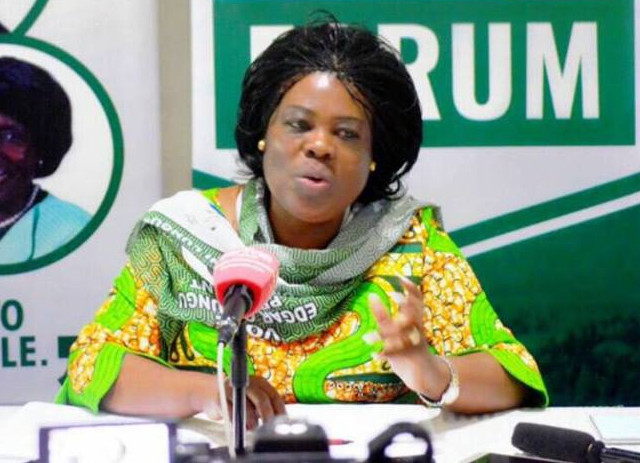 Minister of Lands and Natural Resources Jean Kapata says Zambia is not comfortable with having four signatories from the Democratic Republic of Congo-DRC- for clearance of Mukula logs transiting through Zambia.
Ms. Kapata says this leaves room for people to purport that the logs are from Congo.
She has asked the DRC Minister of Development Corporation John Kwete that only his signature and that of his Deputy should be adopted as authentic signatures to be used for transportation of Mukula.
Ms. Kapata says only her signature is used in Zambia for transportation of Mukula logs because Zambia does not have deputy Ministers.
Speaking during a bilateral meeting in the Congolese capital Kinshasa yesterday, Ms. Kapata also expressed concern on the length of the permits issued by the DRC government and requested to shorten them.
She also requested for collaboration between the revenue authorities for both countries to help in revenue collection.
The Minister has also stated the need for escort of trucks from the point of entry and exit to be done by security wings from both countries at the expense of exporters.
Ms. Kapata also suggested that the DRC should start using electronic tracking of trucks and containerized trucks.
And DRC Minister of Lands and Natural Resources John Kwete agreed with the suggestions made by Ms Kapata to reduce the number of signatories and on usage of electronic tracking.
The two countries have since agreed to establish a joint technical committee by January next year to resolve issues on management of transit of Mukula logs through Zambia from the DRC.
The meeting was part of a trade mission to the DRC led by Minister of Commerce and Industry Margaret Mwanakatwe alongside stakeholders such as Zambia National Service Commandant Lieutenant General Nathan Mulenga and representatives of Trade Kings, Zambia Development Agency and Dangote Cement among others
[Read 68 times, 1 reads today]