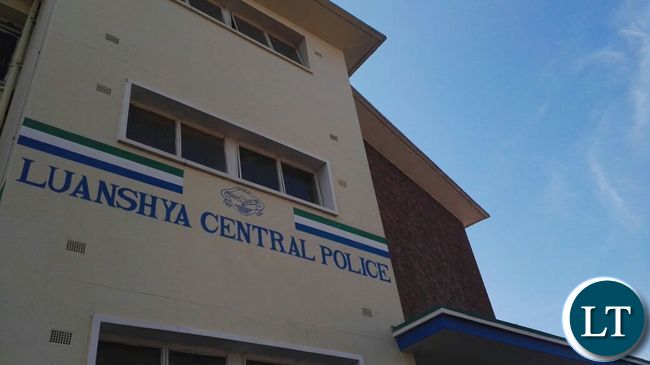 THIEVES broke into Luanshya Central Police station and stole a laptop valued at K 4,500, district commissioner (DC) Joel Chibuye has confirmed.
Mr. Chibuye said the theft occurred on Wednesday night when the thieves broke into the building through a window.
Mr. Chibuye said police were still investigating the matter and no suspect had been apprehended in connection with the theft.
He explained that the office broken into was for the station's assistant superintendent staff officer."In terms of a breaking in yes I can confirm that there was break in at Luanshya Central police and we are investigating the matter. No one is in custody.
"I went there physically and was shown the office that was broken into and the only thing stolen was a laptop worth K4,500. No recovery has been made. They are still investigating," Mr Chibuye said.
When contacted, Copperbelt police commissioner Charity Katanga said she had not been briefed and was personally visiting the police station in question.
Earlier, Ms. Katanga disclosed that a Chinese national, a resident of Ndola was robbed of coins worth K30, 000 on Tuesday around 18:00 hours.
Ms. Katanga identified the Chinese national as Song Sunshen, 32, of house number 4 on Airport Road Itawa.
She explained that the incident happened after Sunshen went to the mall and left three security guards at his house. But upon return, he found the rear left window of his car broken and the security guards had also run away. "The money was allegedly stolen from a Toyota Ragius registration number ADT 3933 grey in colour by the security guard left to guard the house," she said.
[Read 49 times, 1 reads today]