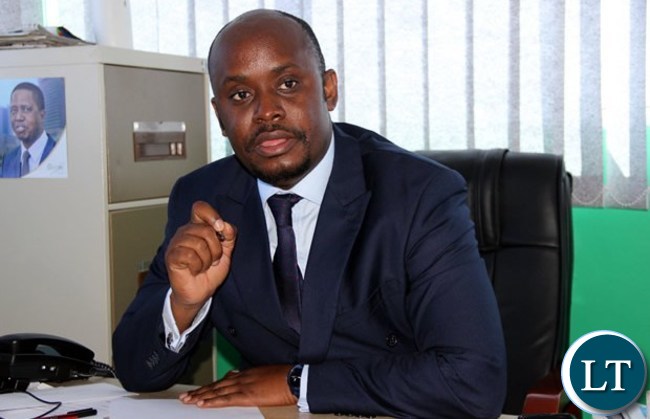 PRESS STATEMENT FOR IMMEDIATE RELEASE
Lusaka, Zambia, 27th December 2017 – Patriotic Front wishes to assure that Kabwe, like other parts of Zambia, falls heir to the development goals of the 2016-2021 election manifesto. The ruling Party will fulfil its electoral assurances to the ten (10) provinces without leaving any place, including Kabwe, behind. It is also a malicious misrepresentation that the ruling Party would arrest an elected representative for putting cross their views, no matter how inaccurate those might be.
The PF's delivery infrastructure includes elected officials such as Members of Parliament, Council Chairpersons, Councillors and Central Government. Elected representative's collective and individual interface with Central Government must focus on raising solutions and fast tracking the pace at which campaign promises are realized on behalf of the electorate. Elected officials must therefore be mindful that in their attempt to disassociate themselves and apportion selected blame on the ruling party, they are as a matter of consequence prosecuting their own performance as elected representatives of the people and the extent to which they have offered solutions to local challenges in their areas of jurisdiction. Representatives of the people understand that solutions to the challenges their constituencies face are not found disparaging a Party they belong to on TV but through focusing on the "how" future-search conversations with Central Government and other stakeholders, including the people.
The intention behind the e-Voucher system cannot be reproached because it seeks to improve on efficiency and seal the loopholes that existed under FISP. The unfortunate slippages in the implementation of the e-Voucher must and will be resolved. These slippages have been exacerbated by cartels of dishonest extension Officers in the farming input distribution system who had previously exploited and abused the FISP to their advantage. These cartels in many cases have conspired with some co-operatives in frustrating the e-Voucher system for government reintroduce the FISP, a system they exploited, disadvantaging farmers. There is no doubt however that once successfully implemented e-Voucher will drastically reduce theft of farming inputs and eliminate ghost farmers. The ruling Party has therefore called on the responsible Ministry to speed up registering the affected farmers across the country. This clarion call is in line with the objectives on agriculture of our 2016-2021 manifesto which assures food security and a rewarding environment for hardworking farmers.
Elected representatives must therefore resist the temptation of playing to the gallery for temporal heroism but instead focus on bringing forth the fruits of our election manifesto 2016-2021. Collective responsibility also entails that elected representatives must avoid falling for the Opposition's narrative of derailing PF's development implementation agenda characterised by smear campaigns, false alarms and unsubstantiated allegations.
Issued by:
Sunday Chanda
Media Director
Party Headquarters
[Read 70 times, 1 reads today]