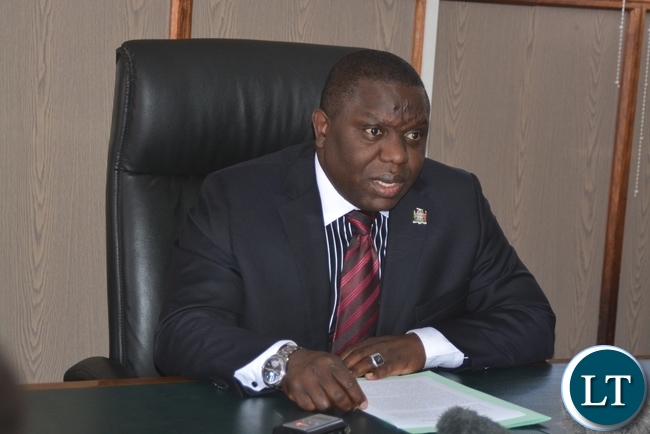 Minister of Foreign Affairs Harry Kalaba says Zambia has always advocated for a two state solution to the Palestine and Israeli challenges.
Mr Kalaba said that it was normal procedure for a country to abscond from voting on a proposed motion at the United Nations, as doing so is expressing a vote in itself.
Mr Kalaba said Zambia would like to see a peaceful settlement of the impasse between Israel and Palestine.
He said Zambia enjoys cordial relations with both Israel and Palestine adding that both countries have Ambassadors resident in Zambia.
Mr Kalaba also said Zambia being a Christian nation understands and values the important role that Jerusalem plays in the Christian faith, as well as its importance to the people of Palestine.
He said Zambia was not the only country but was amongst the 35 who absconded on the vote to move the capital of Israel to Jerusalem.
And Mr Kalaba called for unity amongst Zambia as the country goes into a new year.
He says Zambians must work at that which united them and avoid that which divides the country.
In his message of love and unity in the Nation, Mr Kalaba said time had come for Zambians to push differences aside but work for a common good and develop the Country.
He was speaking at Bole International Airport when he transited from France.
Mr Kalaba was received by Zambia's Ambassador to Ethiopia Susan Sikaneta and newly appointed Minister Counsellor John Chanda Chisanga.