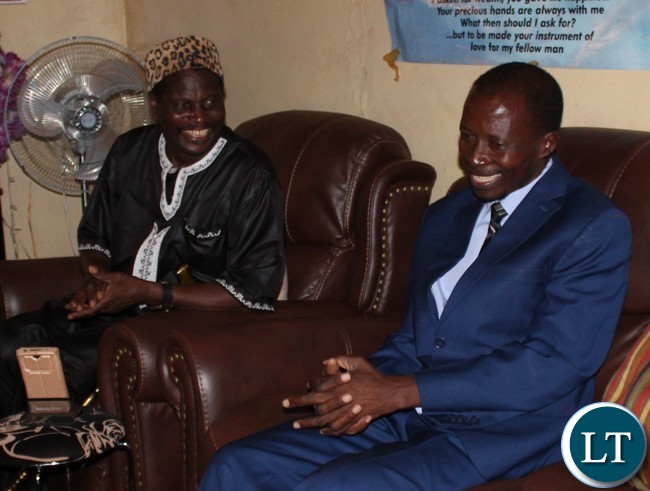 A Traditional Ruler in Muchinga Province has appealed to all Zambians to support President Edgar Lungu and allow him to do his work.
Speaking at his palace yesterday when Muchinga Province Permanent Secretary Jobbicks Kalumba paid a courtesy call on him, Senior Chief Nkula said President Lungu is on course and delivering development in all corners of the country.
He said he will continue to support President Lungu's call for economic diversification through agricultural production by allocating more land for farming in the chiefdom.
The Bemba Traditional Ruler, also praised the Government for implementing what he called a modern development plan for Chinsali District that will stand a taste of time.
He said that the development plan for Chinsali is one of the best in the country adding that once all what has been planned is implemented, Chinsali will be the best provincial headquarter in the country.
The traditional leader said he is happy that he contributed 16,000 hectares of land for the establishment of the provincial capital immediately it was declared in 2012 by late President Michael Chilufya Sata.
And Muchinga Province Permanent Secretary Jobbicks Kalumba says he will ensure that all the projects planned for the province are implemented.
Dr. Kalumba reiterated Government's commitment to working with Traditional leaders in fostering development in the Province.
He said President Lungu is in a hurry to develop the country adding that it is Government intentions not to leave anyone behind in the development process hence the need to work with the Traditional leaders as they are the custodians of the people.
Dr. Kalumba also said that he will find it easy to settle because he once worked in Muchinga as Provincial Education Officer and has returned to continue serving the people of the region.