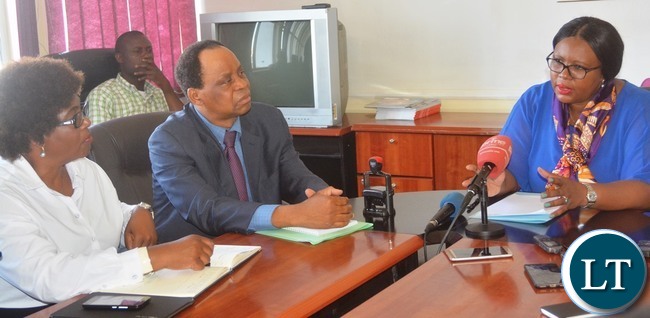 Government says it will start weaning off farmers in 2019 from the Farmer Input Support Programme (FISP) under the Electronic Voucher system being implemented across the country.
ZANIS reports that Ministry of Agriculture Permanent Secretary Julius Shawa said the necessary framework has been put in place to ensure that farmers graduate from the e-voucher after three years.
Mr. Shawa said all necessary data on all farmers on the programme is now available and operational to closely monitor and ensure that farmers don't perpetually over stay on the system.
"Our database is in place, we should be able to track farmers who have taken what, how long they have been, now that the system is in place, "said Mr Shawa.
Some Cooperating partners supporting the country's agro sector and other stakeholders had raised concern on the non-graduation of farmers who had perpetually been on the FISP programme for a longer time.
Government is optimistic that the introduction and implementation of the e-voucher system will save the state a lot of money once ghost farmers are weeded out from the virtual platform for farmers.
The e-voucher system was first piloted in the 2015/2016 farming season on 241,000 farmers in 13 districts across the country and scaled up to over 600,000 farmers in 39 districts across the country in the 2016/2017 farming season.
Government has since targeted to put over one million farmers from the country's over 100 districts on the e-voucher system in order to receive farming inputs for the 2017/2018 farming system.
Recently Minister of Agriculture Dora Siliya announced that over 840, 000 farmers had their e-voucher cards activated and assured that the remaining 160, 000 farmers will have their cards activated in due course.
[Read 82 times, 1 reads today]