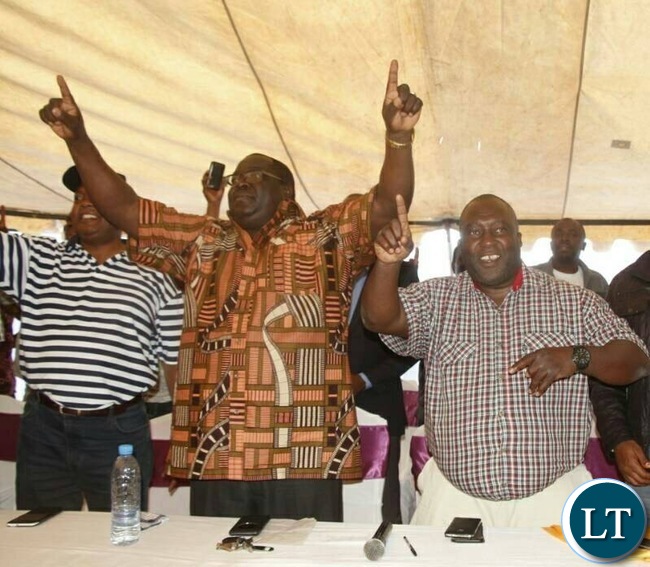 National Democratic Congress Consultant Chishimba kambwili has confirmed that he will contest the 2021 presidential elections under the newly formed political grouping.
Mr. Kambwili said he is resolved and has made up his mind to jostle for the top political position in the land under the NDC.
" I am not looking back. Its final. I am the NDC presidential candidate. I have been a cabinet Minister before and 2021 is mine. Am the NDC presidential hopeful," Mr. Kambwili who is also Roan PF Member of Parliament has disclosed.
Mr. Kambwili said chances of the NDC forming Government in 2021 are extremely high.
"The PF is dead. Lungu can't win any election in Zambia", the NDC presidential hopeful added.
Mr. Kambwili is urging the ranks and files of the NDC to go flat out and sale the party to all citizens in all corners of Zambia.
He added that the NDC is a party of first choice hence his resolve to go for the top position in the land under its umbrella.
Mr. Kambwili is yet to hint on his running mate for the 2021 top job.
He said he is amazed at how the newly formed grouping had gained so much popularity within 90 days of its formation.
Meanwhile, Mr. Kambwili who featured on Friday's edition of Let the People Talk programme on Radio Phoenix challenged the courts of law to uphold his expulsion from the PF.
He has assured the people of Roan constituency that he is ready to represent them even as an Independent MP.
He said the amended constitution is clear on the vacancy created under the office of the MP in the event of the incumbent lawmaker being expelled by their sponsoring political party.
[Read 208 times, 1 reads today]