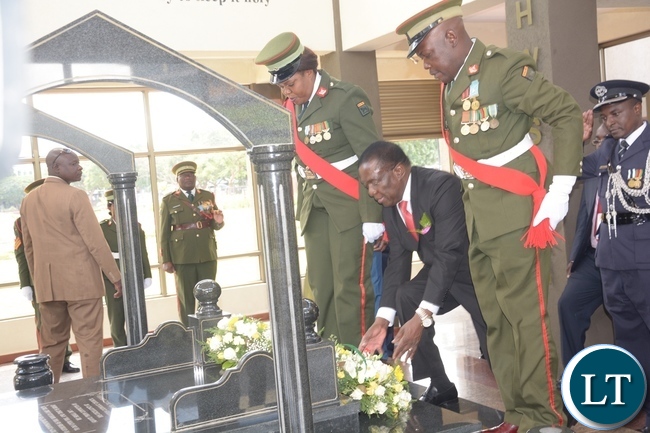 Zimbabwean President Emmerson Mnangagwa who is in the country today visited the presidential burial site at Embassy Park and laid wreaths on the graves of late Presidents Michael Sata, Levy Mwanawasa and President Fredrick Chiluba.
President Mnangagwa was received by Lusaka province Minister Japhen Mwakalombe and Deputy Secretary to the Cabinet Patrick Kangwa.
Addressing journalists shortly after paying his respects to the three late Presidents, President Mnanagagwa praised the Zambian government for burying them in a dignified manner.
He stated that the Presidential burial site will accord future generations an opportunity to learn from the various contributions the three former heads of state made to the development of democracy in the country.
President Mnangagwa described the late Presidents Mwanawasa, Chiluba and President Sata as heroic sons of Africa.
He explained that each of the Presidents contributed in a special way to the development of the country.
President Mnangagwa said the freedom the Zambian people are enjoying today was as a result of the efforts of the former Presidents made in order to consolidate the growth of democracy.
The Zimbabwean President was impressed with the concept attached to the mausoleum as it depicts the individual contributions the late Presidents made to the nation.
This is the first official visit Mr. Mnangagwa has made to Zambia since becoming the President of Zimbabwe.
President Mnangagwa's visit to Zambia is special as it recollects with his political journey that began in Zambia.
His family fled from Zimbabwe to Zambia following the repressive political situation orchestrated by the former colonial masters.
President Mnangagwa who spent his adulthood in Mumbwa was a member of the then Zambia's United National Independence Party (UNIP).
Apart from helping in organizing the UNIP party structure in Chiliabombwe in 1961, he was elected into the UNIP executive.
Mr. Mnangagwa also studied law at the University of Zambia.
President Mnangagwa is expected to fly back home after concluding his working visit in Zambia.
According to the programme availed to ZANIS by Cabinet Office, President Mnangagwa is expected to hold a closed door meeting with his Zambian counterpart Edgar Lungu at State House.
Later in the day, President Mnangagwa is expected to pay a courtesy call on first Zambian President Dr. Kenneth Kaunda at his residence.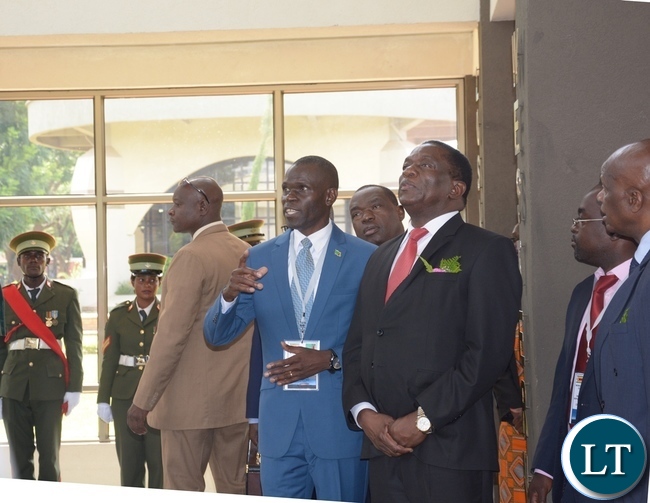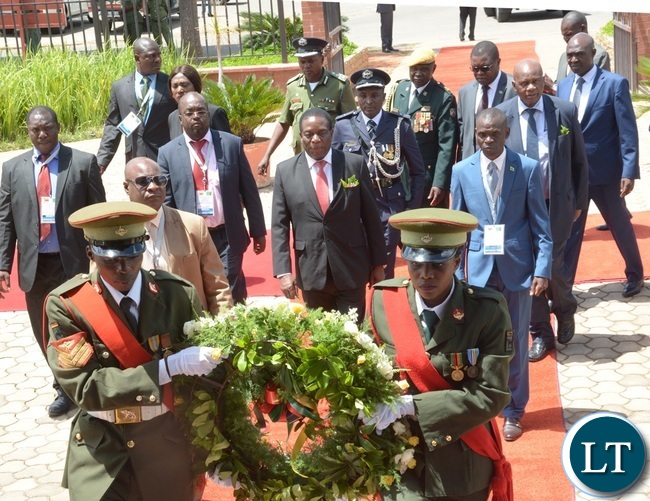 [Read 106 times, 1 reads today]