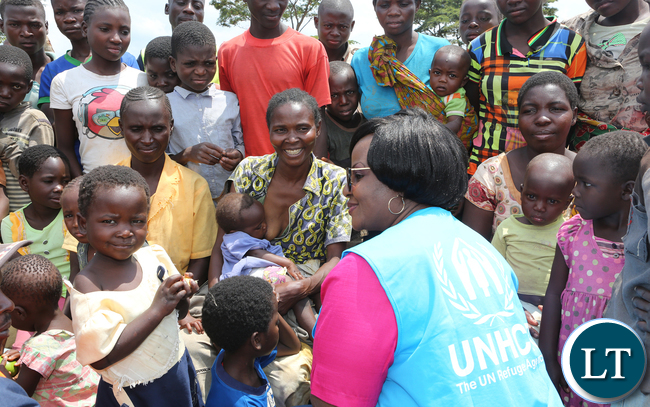 Government with support from United Nations High Commission for Refuges (UNHCR) and partners have commenced the relocation of the 14,000 Congolese refugees from the congested Kenani Transit Centre in Nchelenge district to a newly opened permanent site.
Ministry of Home Affairs, Commissioner for Refugees, Abdon Mawere said the refuges will be settled at the newly opened permanent site called Mantapala Refugee Settlement, 40 kilometers from the transit centre within the same district.
Mr. Mawere said the first convoy of buses carrying refuges arrived today at the new settlement with more buses expected in the coming days depending on the weather conditions and on-going preparation on the ground in terms of health facilities, shelter and water supply among others.
He stated that the Zambia National Service (ZNS) has repaired the damaged portions of the main access road leading to the refugees settlement site and clearing the refuge site for the new settlement.
Mr. Mawere disclosed that the newly opened Mantapala Refugee Settlement has the capacity to host more than 20,000 refugees.
He pointed out that government in partnership with the UNHCR and sister UN agencies are putting up facilities so as to make the new settlement human habitable.
Mr. Mawere said the estimated budget required to put up facilities at Mantapala Centre stands at $32, 279, 067 United States dollars.
He has since appealed to other donors and the private sector to partner with government towards the welfare of the refugees in the country.
This is according to a statement availed to ZANIS today.
[Read 63 times, 1 reads today]