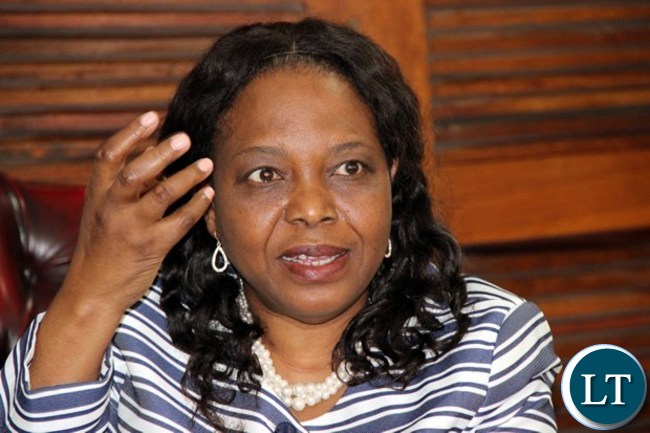 Minister of National Guidance and Religious Affairs Reverend Godfridah Sumaili has ssaid that churches in Kanyama Township, John Laing and George compound should not congregate, in view of the Cholera epidemic in the areas.
Reverend Sumaili said that the cholera epidemic is still active in the epicentres and urged church leaders to ensure that they sensitize their members.
The Minister made the announcement during the cholera update held at the Ministry of Health in Lusaka.
She stated that steady progress had been recorded in the fight against Cholera as evidenced by the reduction in numbers as announced by the Minister of Health Hon Dr Chitalu Chilufya.
"We will get a further update on Tuesday and am sure we will record further improvement." She said.
And Reverend Sumaili has paid tribute to the church for cooperating fully with and working alongside the government in the fight against the Cholera epidemic.
"I want to commend the Church for following instructions and abiding by the law." Rev. Godfridah Sumaili.
And the Minister encouraged all the Churches to continue abiding by the law and as well to help in disseminating information and also to continue mobilising the Communities in cleaning
[Read 52 times, 1 reads today]