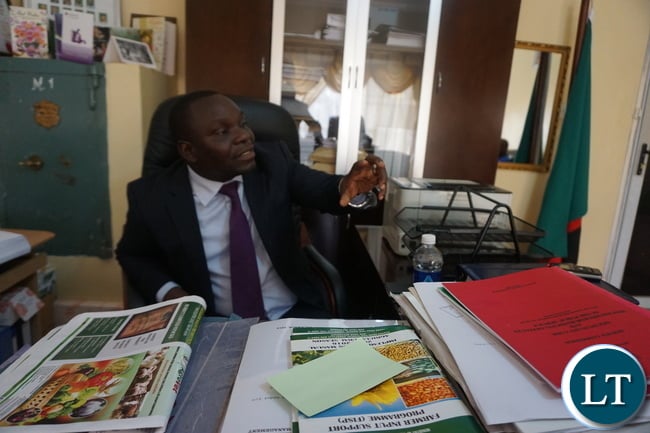 Copperbelt Province Permanent Secretary Bright Nundwe has advised civil servants in Kitwe to embrace unity and develop respect for senior government authorities in the region.
Mr. Nundwe said there can be no development in the district and the province at large if there is no unity between senior government officials and junior officers.
"You cannot have civil servants who love the District Commissioner and hate the Minister and vice versa," he said when he addressed heads of government departments in Kitwe today.
He added that, "I have come to correct anything that could have rotten or gone wrong in this province and I have not come to play any dirty games but to work".
He said he was not going to run a disorderly and divided province hence the call for unity and order.
Mr. Nundwe charged that Kitwe should not be known for illegal activities but for good ones.
He stated that President Edgar Lungu has put a great premium on developing Copperbelt province as such civil servants should make his work easy by working hard in implementing the development programmes that government has initiated.
Mr Nundwe also urged civil servants to be exemplary and accountable in their execution of duty to ensure that the district develops.
He said the Copperbelt province is the economic hub of the country which can feed the whole nation if civil servants in the area become committed to their work.
He charged that he will not hesitate to fire any civil servant who will show lack of commitment and indiscipline in their course of duty.
Mr. Nundwe later addressed Kitwe Teaching Hospital staff who he admonished to improve their service delivery to the patients and ensure that they better sanitation at the institution.
Earlier, Mr. Nundwe paid a courtesy call on Kitwe District Commissioner Binwell Mpundu who he commended for working hard and working together with Kitwe Mayor Christopher Kang'ombe.
Mr. Nundwe was recently transferred to Copperbelt from Muchinga Province in the same capacity.
[Read 11 times, 1 reads today]