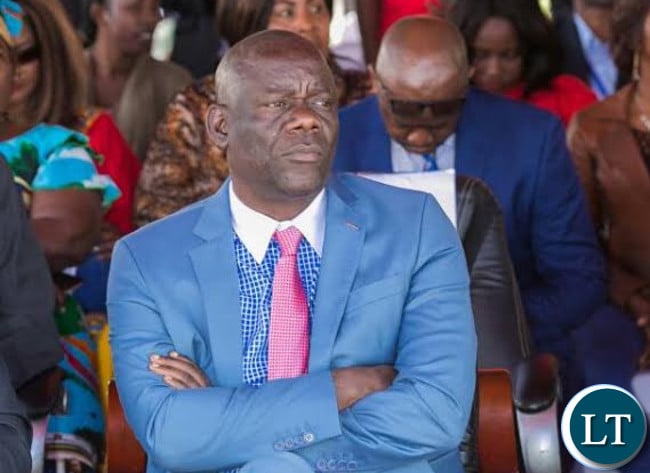 Patriotic Front Secretary General, Davies Mwila has arrived in Livingstone to kick start the party mobilization tour of Southern Province.
Mr. Mwila is expected to visit various districts in the province during which he will interact with party officials at various levels.
Addressing hundreds of PF supporters who welcomed him at Harry Mwaanga Nkumbula International Airport this afternoon, Mr. Mwila underscored the need for loyalty and accelerated efforts towards achieving party growth.
He said the ruling party in Southern Province like other regions in the country needs to ensure the party structures in the districts are vibrant.
Mr. Mwila stated that President Edgar Lungu besides being the leader of the Patriotic Front is also Head of State who deserves respect and unquestionable loyalty.
The Secretary General said his tour to the province was basically aimed at mobilization of the party.
Mr. Mwila was quick to point out that although the province could be attributed to be the stronghold for the opposition, PF as a party exists in the area and should work towards its growth.
He reiterated that the party structures were of paramount important in the growth of the party in the province.
[Read 3 times, 1 reads today]