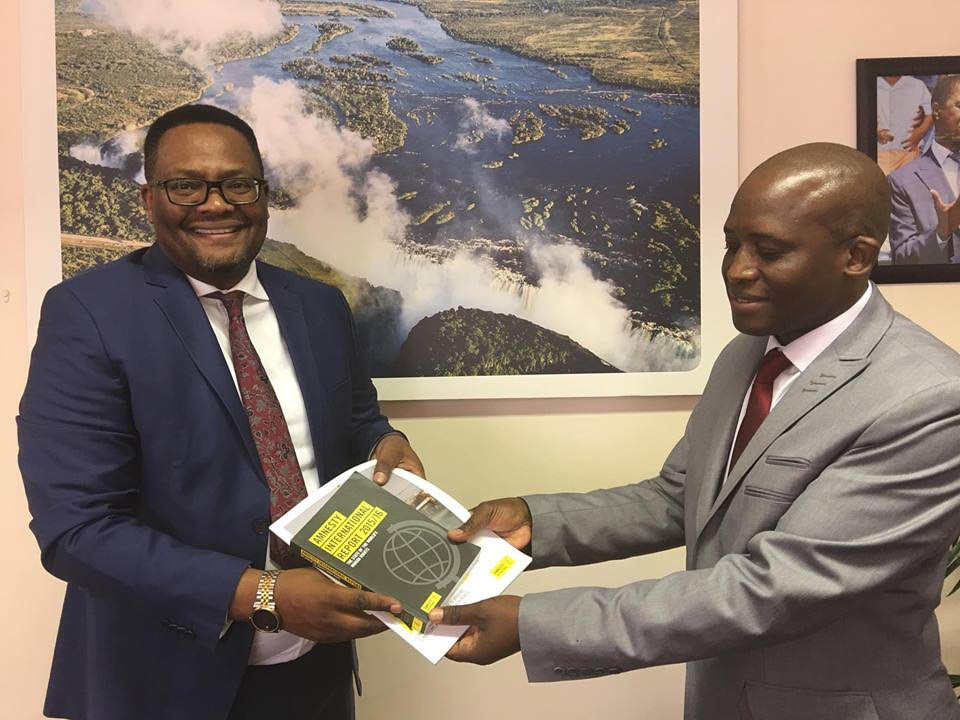 Zambia's High Commissioner to South Africa Emmanuel Mwamba on Friday met with officials from Amnesty International at the Zambian mission in Pretoria.
Mr Mwamba had initiated the meeting after Amnesty International issued an alert following death threats issued against singer Pilato forcing him to flee Zambia.
But Pilato turned down the invitation to be part of the meeting accusing Mr Mwamba of lacking integrity.
Mr Mwamba in a brief statement described the meeting held today as productive.
Mr Mwamba said Amnesty International commended President Edgar Lungu for the successful meeting that he held with the Secretary General Salil Shetty some time last year.
He said Amnesty also welcomed the commitment made by President Lungu regarding the call to abolish the death penalty and further welcomed the current 30 year moratorium against those sentenced to death.
Mr Mwamba also stated that the human rights body welcomed the Zambian government's commitment to review the Public Order Act (PoA) and the concerns around wide police discretion on the matter.
He said Amnesty International also raised concern over the Right to food and the rising displacement of people from traditional lands by commercial entities and interests.
The envoy said Amnesty International also reiterated that their reports and media statements are evidence based, accurate and go through a verification process.
"We took the opportunity to congratulate Kumi Naidoo who has been appointed as the new Secretary General of Amnesty International and will take over the organisation in August 2018. Kumi is a former Executive Director of international environmentalist group Greenpeace," Mr Mwamba said.
[Read 5 times, 1 reads today]