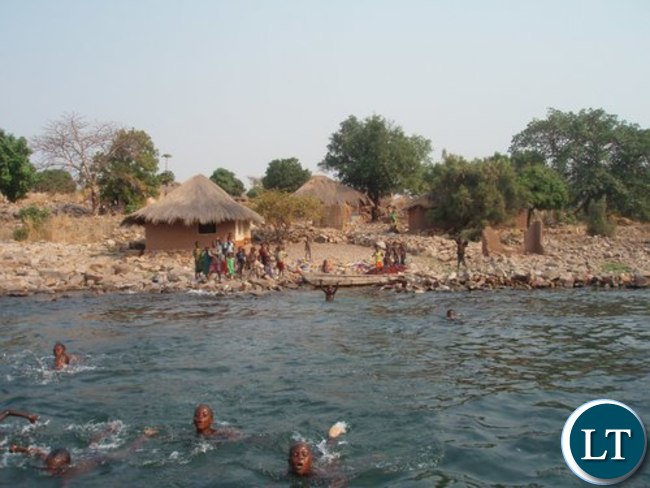 Government says that it has started reviewing the legality of the sale of Mutondwe Island on Lake Tanganyika in Mpulungu District to a private citizen.
ZANIS reports that this was revealed when Commissioner of Lands Wilfred Muma and Ministry of Defence Permanent Secretary Sturdy Mwale visited Mutondwe Island on a fact finding mission, yesterday.
Mr. Muma said that the decision to sell the Island to a named individual was done without thorough consultation with the local community.
He said it is for this reason that Government is reviewing the decision, which was made in 2008 to sell Mutondwe Island to the private citizen, as a matter of public interest.
And Defence Permanent Secretary Sturdy Mwale has urged the community of Mutondwe Island to remain calm as government is treating the Island dispute as a matter of urgency.
He noted that Government will not allow indiscriminate displacement of people without following the due process of the law.
Mr. Mwale also said it is disheartening to see the people of Mutondwe Island lack basic social amenities due to the controversy surrounding the ownership of the Island.
Recently, Minister of Presidential Affairs Freedom Sikazwe during his tour to the Island said government was going to revisit the sale of the controversial Island to the private individual.
Meanwhile, villagers of Mutondwe Island have passionately appealed to Government to repossess the title deeds granted to a private citizen to own the Island.
Speaking on behalf of the affected community, village headman Rodwell Chifunda said over 3, 000 people were currently occupying the island and it will not be easy for them to vacate their homes and start new lives.
[Read 17 times, 1 reads today]