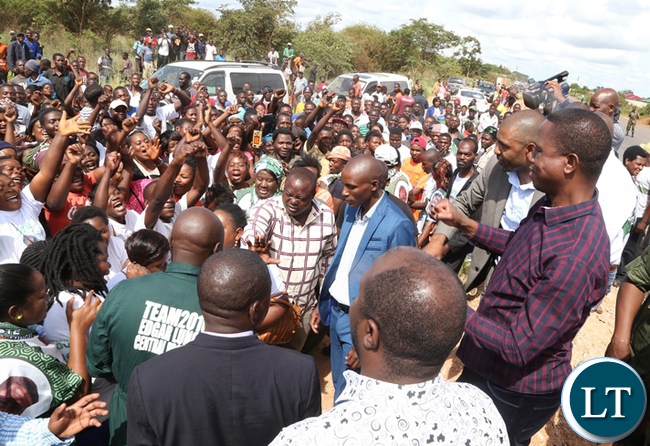 President Edgar Lungu has said his government will not hesitate to dissolve any council that will fail to deliver according to people's expectations. The President said he was not happy with the filthiness at Mwayasunka market in Chisamba district. Mr. Lungu was speaking shortly after he toured the market.
The President said any under performing council, whether dominated by the Patriotic Front (PF) or the opposition United Party for National Development (UPND), would be dissolved because government wants to make a difference in people's lives.
Mr. Lungu said garbage in public markets must be emptied regularly. He has since directed that the levy collected from markets must be used for the intended purpose.
He took to task the Ward Development Committee (WDC) chairman Arnold Munkondya for allegedly failing to deliver according to people's expectations in the market.
Mr. Munkondya was at pains to explain to the President the reason why the market was filthy.
Earlier, President Lungu toured Mwayasunka Primary School where he interacted with pupils whom he urged not to be lured into early marriages.
He said it was only by acquiring a better education that the pupils would be able to lead better lives.
And a grade nine pupil at the same school, Choolwe Chalimbana, appealed to the President to help improve the floors in classrooms.
Chalimbana said the floors were cracked hence the need to mend them and also to construct new classrooms.
Meanwhile, school head teacher Kingstone Mutandwa appealed to the Head of State to assist the school with the construction of two new staff houses.
In response, President Lungu promised to look into the plight of pupils and teachers at the institution.
[Read 3 times, 1 reads today]