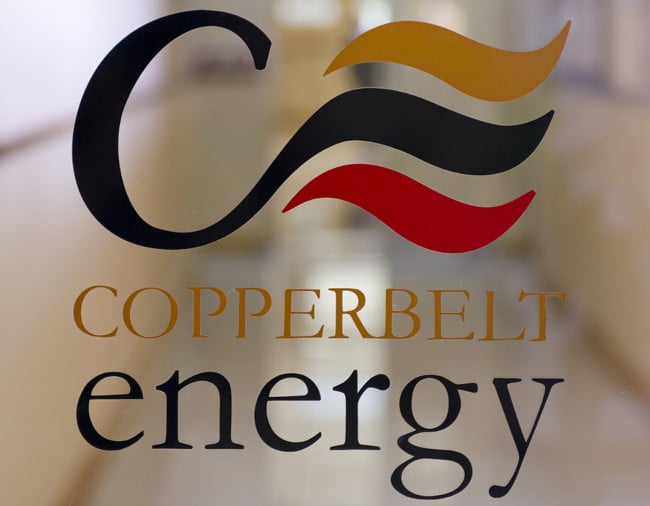 The CDC Group has made a bid to acquire a majority stake in Copperbelt Energy Corporation (CEC) which is listed on the Lusaka Securities Exchange.
According to financial details of the offer obtained in Lusaka, based on the Offer Letter, the issued ordinary share capital of CEC is valued at approximately US$ 380 million or K3.709 billion.
CDC is offering to acquire all of the issued CEC Shares for a cash consideration of US$ 0.2338 per share.
The offer is based on the average mid exchange rate of K9.7614: US$1 (being the average mid-rate on 22 January 2018 published by Bank of Zambia) and equates to K2.28220 per share and represents a premium of approximately 59.59% to the Closing Price of K1.43 per CEC Share on 22 January 2018 which is the last business day prior to the date of submission of the Offer Letter.
It also translates to 69.05% to the volume weighted average Closing Price of K 1.35 per CEC Share for the 12 months ended on 22 January 2018.
CDC is the United Kingdom's development finance institution and is wholly owned by the UK Government Department for International Development and as at 31 December 2016, CDC had total assets worth US$ 6.0 billion and has a specific mandate to invest in infrastructure assets across Africa.
AP Moller Capital is an alternative investment fund creating and enabling opportunities through investments in African infrastructure and was launched in August 2017 with a total fund commitment of US$650m backed by a selection of blue chip Scandinavian institutional investors.
Sameh Shenouda, CDC's Head of Infrastructure, said: "Power infrastructure is vital for Africa's economic growth and job creation. CDC's bid for Copperbelt Energy Corporation will increase both renewable power generation in Zambia and the growth of regional power trading. Power outages cost African countries an estimated 1-2% of GDP annually and Zambia and its neighbours require an increase in the supply of reliable power." 
"CEC is one of Zambia's leading companies but we believe it has much more to offer. Under CDC and A P Moller's ownership it is planned that CEC will bring an additional 150MW of renewable generation to the Zambian network and increase the amount of much-needed power available. Our proposal has the support of the Zambian government who recognise the long-term, positive role that CDC has played in the economic development of the country."
The Board of CEC is now following the process required by the Zambian Takeover Code and an offer document and circular will be circulated to shareholders in due course.  
If the offer is successful, it will be partly financed by A P Moller Capital's Africa Infrastructure Fund, CDC's co-investor.
CEC owns, operates and maintains power transmission as well as generation assets and supplies electricity to customers in Zambia.
CDC's offer for the company is based on an explicit developmental strategy to expand renewable power generation in Zambia and increase regional power trading. 
While CEC has a strong track record in transmitting reliable power in Zambia, supplying over 700MW to industry and households in the Copperbelt region, CDC sees the company's potential to increase its power generation capacity in order to support the growing demand for electricity in Zambia.
Kim Fejfer, A P Moller Capital's Managing Partner and CEO, said: "The power sector in Africa is significantly underdeveloped, whether we look at energy access, installed capacity, or overall consumption. The sub-Saharan Africa's residential and industrial sectors suffer electricity shortages which mean that countries struggle to sustain GDP growth." 
"A P Moller Capital and CDC together focus on making a lasting difference by helping businesses to become profitable and economically sound over the long term. With this investment, we believe we can support further development of Zambia's power generation capacity and infrastructure," he added.
[Read 27 times, 1 reads today]