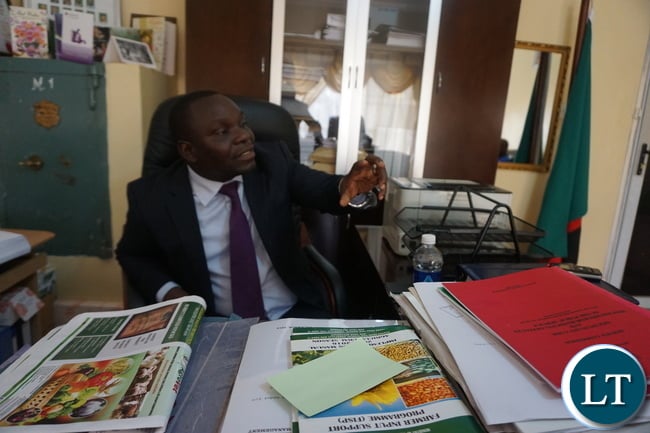 Copperbelt Permanent Secretary (PS) Bright Nundwe has expressed dissatisfaction with the 2017 Auditor General's report for Copperbelt Province calling for responsible officers to exhibit high standards of accountability and prudent utilisation of funds.
Mr. Nundwe said civil servants are anchors of development and should therefore, embrace accountability, discipline and prudent utilisation of government resources.
Speaking in Luanshya yesterday on a familiarisation visit of the district, the Copperbelt PS called for discipline and respect among public workers and absolute application of professional ethics that promote government policies.
Mr. Nundwe also cautioned civil servants in the district against engaging in political activities and commentaries on social media but concentrate on issues of development to foster a smart civil service.
"I want to warn my fellow civil servants gathered here to stay away from political activities and leave them to politicians, we should all remain loyal to government and support its programmes for the development of the nation" Mr. Nundwe said.
He further implored public service workers to closely monitor all government development projects with keen interest as he did not want to see any stalled projects in the province when government has been releasing funds.
And Luanshya District Commissioner (DC) Joel Chibuye disclosed that China Non-ferrous Metals Company (CNML) Luanshya Copper Mines will reopen Baluba Mine next month following the company's engagement with President Edgar Lungu.
Mr. Chibuye said the re-opening of the mine will see about 750 mine workers employed with an additional 1644 workers who were sent on forced leave when the mine was placed on care and maintenance recalled.
The Luanshya DC said the contractors engaged to work at Baluba have since completed their recruitment exercise with over 700 people employed.