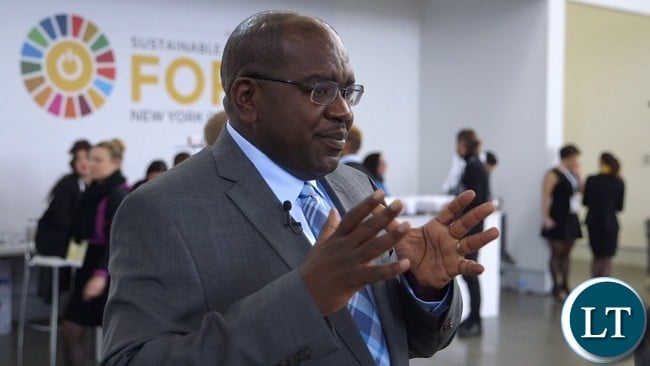 Health Minister Chitalu Chilufya says government has a robust programme of strengthening health systems for delivery of universal health care.
.
Dr. Chitalu says it is for this reason that government through his ministry plans to strengthen certain parameters in the health system such as infrastructure, information management system, human resource, supply chain, strong leadership and accountability.
ZANIS reports that the Minister said to achieve this there is need to ensure that there are enough resources for health care financing adding that health care financing is government's priority as it is renovating ways to see how resources can be raised.
The Minister also indicated that the health care financing has led government into establishing the national health insurance programme.
Dr. Chilufya said this in Lusaka today when Angolan Minister of Health Silvia Lutucuta paid a courtesy call on him.
Zambia and Angola shares common health problems and it is good that the two countries share best practices in this regard, he said.
He added that the visit by Dr Lutucurta will also provide an opportunity for the two countries to share knowledge on how to prevent epidemics such as cholera which he said are associated to inadequate attention to water and sanitation.
And Dr Lutucuta said her visit to Zambia will strengthen the already existing relationship between the two countries.
She also noted that her country and Zambia share common problems in the health sector such as infrastructure and finance hence it is vital that the two countries work together in addressing them.
The visiting Angolan minister of health said some challenges are huge as well as small saying there is need for the two countries to jointly initiate strategies to combat the disease burdens in the respective countries.
Like in Zambia , the Angolan Minister of Health indicated that her country is equally faced with challenges of cholera and malaria, tuberculosis including other chronical diseases and infections.
She said she is hopeful that the two countries will start on a new page in exchanging ideas on how they have performed in different areas.
On the other hand, the Angolan Minister of Health expressed gratitude to the Zambian Ministry of Health for the support it has been rendering to her ministry.