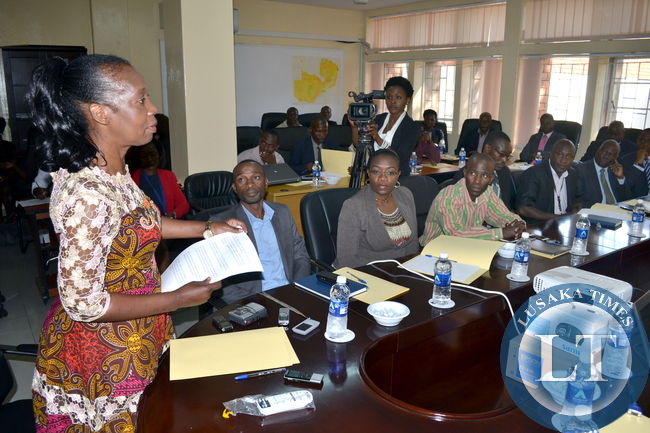 Independent Broadcasting Authority (IBA) says radio and television stations are mandated by law to pay royalties to Zambia Music Copyright Protection Society(ZAMCORPS).
IBA Director General, Josephine Mapoma said the Authority will dedicate 2018 to sensitizing radio and television stations on the need to pay royalties to the (ZAMCOPS).
Ms. Mapoma stated that some stations just go straight to musicians and play songs on their stations instead of going through ZAMCORPS.
She observed that some songs that are played on radio stations are in bad taste hence the need to remit royalties.
Ms Mapoma further said both musicians and government must benefit from the songs.
She was speaking during the signing ceremony for the Memorandum of Understanding (MoU) between IBA and ZAMCOPS.
The MoU is on account that broadcasting stations in the country should be consistent with remitting royalties to ZAMCOPS.
And ZAMCORPS General Manager, Juliana Chilombo said her organization is mandated by its members to license and collect copy right royalties from entities that use music during the course of conducting business.
Ms. Chilombo stated that the money realized from royalties is evenly distributed to duly copy holders whose music has been used.
She further said the remunerations of artists will create employment opportunities for players in the music industry such as composers, writers, producers and Instrumentalists among others.
And Musicians Association of Zambia (MAZ) Public Secretary, Mwembe Chulu said the MoU is a milestone for the music industry in Zambia.
Mr. Chuulu said musicians should enjoy from their sweat through royalties hence urged radio stations to pay royalties to ZAMCORPS.
He further urged musicians in the country to desist from singing songs with political connotations.
[Read 47 times, 1 reads today]